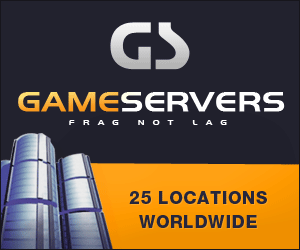 USA Today
March 21, 2008
Pg. 6
Despite fissures, al-Qaeda not giving up, general warns

By Jim Michaels, USA Today
A growing number of foreign fighters are leaving or attempting to flee Iraq as U.S. and Iraqi forces have weakened al-Qaeda and forced its members from former strongholds, U.S. military officials say.
The trend reflects a broad disenchantment among foreign fighters, particularly since al-Qaeda has lost sanctuaries in parts of Baghdad and Anbar, a Sunni province west of the capital, U.S. military intelligence officials say.
"They're being told in their countries of origin by facilitators that, 'Hey, we're basically winning the war against the apostates,' " said Brig. Gen. Michael Flynn, intelligence director for Central Command, which oversees U.S. forces in the Middle East. "They go there and find out it's not quite the case."
Foreign militants constitute about 10% of al-Qaeda's strength in Iraq, but Rear Adm. Gregory Smith, a U.S. military spokesman in Iraq, said they make up about 90% of the suicide bombers.
The departure of some fighters doesn't mean al-Qaeda is quitting the fight, said Brig. Gen. Brian Keller, the chief intelligence officer for the U.S. command in Iraq.
"We're just starting to see more and more fissures in the morale and leadership of al-Qaeda in Iraq," he said.
Recently, families of about 20 Algerians in Iraq whom the military suspects are foreign fighters contacted the Algerian government and said the men were seeking safe passage out of Iraq. The Algerian government contacted the Iraqi government to seek information about the group, Keller said.
The Algerians have not surfaced, but Keller said separate intelligence shows they exist.
The number of foreign fighters entering Iraq has declined to about 40 to 50 a month from a high of about 120 a month last year, according to Multi-National Force-Iraq. Most enter from Syria.
There are about 240 foreigners out of the 23,000 detainees in U.S. custody, according to Air Force Capt. Rose Richeson, a spokeswoman for detainee operations in Iraq. The bulk of the foreigners are from Saudi Arabia, Egypt and Syria.
The foreign militants are usually young men in their early 20s who grew up in large families and "found it hard to be noticed, to make their own mark in life," Smith said in Baghdad recently.
"In most cases, they were lonely, impressionable young men" seeking "recognition and acceptance," Smith said.
Those details, he said, were based on interviews with 48 foreign fighters held in Iraq.
Many were lured with the promise of killing Americans but learned on arrival that their attacks would be directed at fellow Muslims, Smith said. Some were pressured to be suicide bombers, he said.
Foreigners dominate the top of al-Qaeda's organization in Iraq, including Abu Ayyub al-Masri, an Egyptian who heads al-Qaeda in Iraq. U.S. intelligence officials watch for signs that would indicate al-Qaeda wants to cut its losses in Iraq and possibly go elsewhere.
Though some foreign fighters are leaving Iraq, it's hard to translate tactical gains there into an overall defeat of global al-Qaeda, said Sen. Jack Reed, D-R.I.
"What we've learned over the last several years is the resiliency of these organizations because of their sort of horizontal organization," Reed told C-SPAN's
Newsmakers
. "It's not a hierarchy where you take out the leader and they're set back for years."
Iraq has warned neighboring countries that al-Qaeda militants will attempt to create problems elsewhere as they are forced from Iraq, said Ali al-Dabbagh, an Iraqi government spokesman.
"These people will not give up," al-Dabbagh said. "They … need to practice jihad," or holy war.
Before February 2007, estimates of al-Qaeda in Iraq's strength varied widely, from 5,000 to 10,000 members, according to U.S. military statistics.
By December 2007, the group was estimated to have 2,800 to 3,900 members. The latest estimates put the number at 1,800 to 2,800.