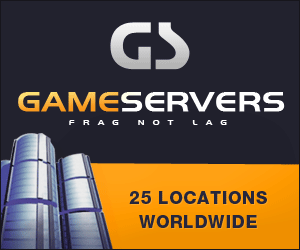 Iraqi militant group says followers should avoid attacking polling stations
on Thursday
By MAAMOUN YOUSSEF - Associated Press Writer
CAIRO, Egypt - (AP) An Iraqi militant group has told its
fighters not to attack polling stations during Thursday's legislative
elections to avoid killing civilians, according to a statement published in
the group's name on the Internet Tuesday.
The group, Islamic Army in Iraq, stressed the move did not mean it
supports the political process in Iraq, and vowed to continue attacking
foreign and Iraqi security forces. Last week, the group claimed to have
killed the U.S. hostage Ronald Allen Schulz.
On Monday, five other militant factions in Iraq, including the major
insurgent group al-Qaida in Iraq, issued a joint statement that condemned
Thursday's elections as a "satanic project," but did not threaten to disrupt
them. The statement contrasted with those issued before January' elections
and October's constitutional referendum, when militants warned they would
attack polling stations.
In its Internet statement, the group addressed its fighters saying:
"To the heroes of the Islamic Army in Iraq: orders have been issued to avoid
polling stations centers to preserve the blood of innocent people."
The statement could not be independently verified, but it appeared
on a Web site known for carrying extremist Islamic material.
The group said the orders were in line with its policy of not
shedding the blood of innocent people. "It does not mean our support for the
political process," but rather a commitment to Islamic rules, the statement
added.
The group also made clear that the policy did not stem from the
Iraqi government's security measures.
The statement said the Islamic Army would continue its attacks on
the U.S. and Iraqi forces.
"We would like to make it clear that the jihad (holy war) operations
against the Americans and all their supporters will continue everywhere and
anytime," the statement said.
The Islamic Army claimed responsibility for kidnapping the former
U.S. Marine and civilian contractor, Ronald Allen Schulz, saying he was
working as an "American security consultant for the Housing Ministry." Last
Thursday, it claimed to have killed Schulz because the United States failed
to respond to its demand for the release of Iraqi prisoners. Schulz's body
has not been found.
In the elections, Iraqis are to elect what will be their country's
first fully constitutional parliament since the overthrow of Saddam Hussein
in April 2003.
The government has closed the national borders, extended a nighttime
curfew and restricted domestic travel to prevent insurgents from disrupting
the balloting.