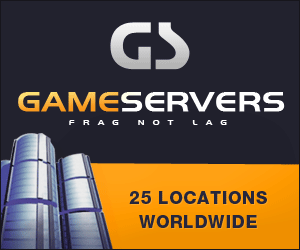 Washington Times
April 17, 2008
Pg. 1
Leader eyes democracy
By Sara A. Carter, The Washington Times
One of Afghanistan's top leaders said yesterday that America's focus on Iraq has set back progress toward democracy in his country and that victory against terrorism won't be achieved until his nation's poverty and corruption are addressed.
Second Vice President Mohammad Karim Khalili also urged in an interview that the United States build bridges to those moderate "mujahedeen" — former anti-Soviet guerrilla fighters — who embrace democracy and seek peace.
The U.S. war in Iraq "delayed work in Afghanistan" causing serious "concerns," Mr. Khalili told editors and reporters at The Washington Times. But, he added, he is encouraged by a recent increase in attention to his country.
"Iraq is somehow different for the international community," said Mr. Khalili, one of two Afghan vice presidents.
"The people of Afghanistan and all the international community, whether they are the U.S.A. or others, they have a joint mission in fighting the terrorists and establishing a new society in Afghanistan based on democratic principles.
"It doesn't mean that now Iraq should be ignored, but hopefully we have attracted once again the attention of the international community."
The tall, bearded vice president, who 20 years earlier fought against the Soviet occupation, spoke through several interpreters. "I was too busy fighting to save my country to learn English," he joked.
He sat, hands folded, saying his nation was grateful for U.S. assistance during the 1979-89 Soviet occupation but hopes that this time it will not be forgotten when the security threat caused by a resurgent Taliban subsides.
"The Afghan people will never forget what the U.S. did for the Afghan people," Mr. Khalili said. "We also believe that at the end of the war, the U.S. and the rest of the world forgot about us until the rise of terrorism in Afghanistan."
In a nation that has been embattled for nearly 30 years, the challenges are enormous but not impossible, Mr. Khalili said. He said the threats posed by Taliban extremists and foreign terrorists are compounded by widespread poverty and internal political corruption.
"Poverty is a really big challenge in our nation," he said. "It is a big challenge in our way to defeat terrorism. Next is corruption in our nation. We accept that corruption is the biggest challenge after poverty and it's a bigger challenge in our way to achieve our set goals of democracy."
There is no available unemployment data for the southern provinces of Afghanistan due to growing insecurity and fighting. But a report by the Afghan Independent Human Rights Commission said the unemployment rate is higher than 60 percent in parts of the country.
In January, Oxfam International reported that while 60 percent of Afghanistan's nearly 27 million people work in agriculture, they have received less than $400 million of the $15 billion in development aid given the nation since 2002, according to U.N. figures.
The continuing production of opium, which is controlled by drug czars and terrorists, is another serious challenge that is difficult to resolve when people are hungry and poor, Mr. Khalili said. For many farmers, poppies are the only source of income for their families, he said.
Mr. Khalili said his government has held talks by telephone with Pakistan's new government headed by Prime Minister Yousaf Raza Gilani and that the Islamabad administration had "reiterated their strong will to fight against terrorism."
Over the last 18 months, al Qaeda and Taliban groups have gained strength along the Afghan border inside Pakistan's Federally Administered Tribal Areas. Many U.S. defense and intelligence officials believe an August 2006 peace accord between the Pakistan government and Taliban militants in the territories made it possible for the terrorists and militants to regroup.
"Terrorism is not an Afghan phenomenon," Mr. Khalili said. "It's an international phenomenon."
He emphasized that the rise of terrorism and the Taliban involves many nations and must be resolved by the whole international community.
The terrorist organizations are supported by "specific circles" in neighboring countries, he said, and only the governments of those countries can say what can be done to prevent it.
Mr. Khalili said the world cannot afford to ignore his country's fight against the dual threats of poverty and terrorism.
"We have lighted the torch by the name of democracy in Afghanistan," he said.
"We should be able to go to the end of this road. We're going to face many challenges and difficulties. ... On the day when true democracy is realized in Afghanistan, that day will be the day of victory."