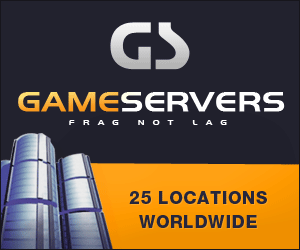 Air Force Times
September 24, 2007
Moseley's strategy driven by future look of the Air Force
Chief of Staff Gen. T. Michael Moseley has a lot on his mind. He's in charge of an Air Force that's fighting two wars with aging aircraft, he's shrinking the force by about 40,000 airmen and, at the same time, he's looking 10 or 20 years down the road at an uncertain future with unknown challenges and enemies.
The Air Force is at a crossroads, and it's Moseley's job to set the course.
"I don't know what the world's going to look like 20 years from now," he said during a wide-ranging interview with Air Force Times in August. "I think it is going to be more lethal, I think it is going to be more complex, I think things are going to move faster, and I think we're going to be engaged in a variety of places for a generation.
"As you walk that ... back, what do we have to do over the next couple of years ... to set the conditions for this uncertain strategic setting?"
As Moseley describes how he envisions the world of the future, he cites the concerns you'd expect to hear from a military leader — the challenges of militant extremism and terrorism, Russia and China becoming more active militarily, the rapid development and militarization of technology, the emerging battleground of cyberspace, and the increasing competition for natural resources.
But he also muses about things a little further afield, such as global warming and the leveling of the international economic playing field.
It's his job to figure out what this all means to the future of the Air Force.
At times, Moseley seems to offer more questions than answers. But that is a reflection of the way he thinks. While he recognizes that his job is to come up with solutions, he is concerned with asking the right questions from which sound, consistent decisions can emerge.
Essentially, Moseley said, he approaches decisions by looking at a problem through several lenses. There are the priorities he's laid out: fighting the war on terrorism, taking care of airmen and recapitalizing the fleet. There is the chief's traditional role of organizing, training and equipping the force. And there are Moseley's three precepts for revolutionizing air power: developing new operational concepts that integrate air, space and cyberspace; developing and integrating advanced technology; and transforming the Air Force's culture and how it is organized.
If something doesn't move the Air Force toward accomplishing those priorities, Moseley said, it doesn't make the cut.
That idea is driving the flood of about 150 initiatives — some big and some small — Moseley has moved to implement since assuming the Air Force's top job Sept. 2, 2005.
That's a lot of changes in the past two years, and Moseley realizes the significance of these individual steps — the big picture of where the Air Force is heading — may not always be clear to the airmen whose jobs and lives they affect.
Moseley hopes to address that shortcoming by releasing a series of white papers during the next couple of months outlining his strategy for the future of the Air Force. The papers will culminate in a larger strategy paper sometime this fall.
"When you look at ... the 60th anniversary of the Air Force, this is a good time for us to kind of be working through what ... redefining or revolutionizing American air power [looks] like for the 21st century," he said.
Moseley said that revolution has three components: developing modern operational concepts; changing the Air Force's culture and organization; and recapitalizing with advanced technology.
Moseley is an F-15 pilot who has commanded a squadron, and he ran the air war for operations Enduring Freedom and Iraqi Freedom from November 2001 to August 2003, so the operational piece is widely seen as one of his greatest strengths.
"Everybody knows the role he has played in running air wars," said Loren Thompson, a member of the Lexington Institute and an expert on Air Force issues. "He brings a very impressive operational resume to the table."
Moseley's approach to operations focuses not on particular systems or platforms, but on the best way to achieve desired ends or goals.
As an example of how he wants to develop more effective operational concepts, Moseley points to intelligence, surveillance and reconnaissance.
He said the focus should not be on how to use an unmanned Predator or a certain satellite, but on the ultimate goal of providing information to war fighters.
"How do you provide a ... concept of operations so any party ... has access to everything that's up there, just like we do with the [Global Positioning System] signal?" he said.
Moseley said he is trying to better integrate air, space and cyberspace so they are not seen as three separate operational domains. One important step in that direction, he said, was to bring commanders of space forces into air operations centers so air and space assets can be used more effectively in concert with each other.
Moseley said the next challenge will be to do the same with cyberspace. The new cyberspace command will stand up later this year, but it is still unclear what it will look like and what its mission will be.
"When you think about cyberspace," Moseley said, "the definition of it is staggering. It's the entire electromagnetic spectrum. ... It is your personal medical records. It is personal archival data. ... It is a banking system. It is computer network defense ... [and] attack. It is information warfare."
He said the challenge will be to bring these new capabilities into the war-fighting fold.
The warrior culture
Moseley said his experience as OEF and OIF air boss has informed his thinking on how to adapt the culture and organization of the Air Force to the reality of fighting wars.
"Since I left Prince Sultan [Air Base, Saudi Arabia] as the [air commander] for OEF and OIF," he said, "I've done a lot of introspective thinking about how should we present forces in the future."
One of the changes Moseley has put into effect, he said, was to turn the major commands into management headquarters and make the numbered air forces the "presenters of air and space forces" that run air operations.
For example, 13th Air Force at Hickam Air Force Base, Hawaii, stood up last year as the air war fighting center for the Pacific region, with Pacific Air Forces serving as the management and administrative entity for Air Force assets stationed in the Pacific.
He points to several total force initiatives that seek to better integrate the structures of active-duty, Guard and Reserve components and thereby increase readiness and combat capability. See related story, Page 34.
Moseley also said he is making changes to rid the Air Force of organizational structures that cause airmen to be task-oriented rather than mission-oriented.
An example is fighter crew chiefs, who Moseley recently said he wants to move from maintenance squadrons to fighter squadrons.
"Do they belong where that mission is, or do they belong in a functional organization?" he said. "I think they belong in a mission organization."
That focus on the Air Force's mission of fighting wars has led to what has emerged as one of the trademark phrases of Moseley's tenure as chief: war-fighting ethos.
Moseley wants airmen to see themselves first as war fighters and airmen rather than as whatever their job specialty might be. He enshrined that principle in April by introducing a new airman's creed.
But Moseley said he recognizes that simply releasing a creed that tells airmen they are warriors does not make it so.
"What do we do ... from Day One [in an airman's career] to set this war-fighting mind-set ... into the culture and into the people?" he said. "At every opportunity, you have to continue to reinforce this."
He has taken several steps intended to make airmen look, act and think as warriors. They include approving and beginning distribution of the airman battle uniform; expanding basic military training; requiring survival, evasion, resistance and escape training for all airmen; and moving toward a goal of having all airmen able to deploy.
But Moseley said he recognizes that cultural transformation will not happen overnight.
"When you look at this war-fighting ethos, some of this doesn't play out for [a while]. You don't get an immediate feedback by saying to the Air Force Academy to conduct SERE training beginning this summer," he said.
Time to talk
Moseley said the biggest challenge in reshaping the Air Force is recapitalizing the fleet with new technology — especially aircraft.
Aging systems are no longer as survivable or effective as they once were, he said, so the Air Force must invest in new ones.
The service's recapitalization needs, in order of priority, are a new aerial refueling tanker, a new combat search and rescue helicopter, space-based early warning and communications satellites, F-35 fighter jets, and the next-generation long-range strike bomber.
The Air Force is cutting about 40,000 airmen to free up money for those programs, but even those painful cuts will not allow it to get everything it wants.
Air Force leaders have said repeatedly that they need an additional $20 billion per year to meet their recapitalization needs, but there have been no indications from Congress that the money is coming.
But beyond the money, there is the challenge of fielding systems in a reasonable amount of time.