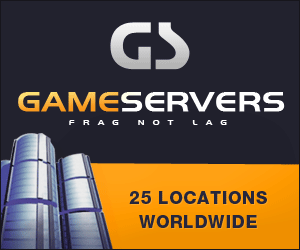 Washington Post
May 22, 2007
Pg. 1
Immigrants Fought for the United States Before It Was Truly Their Country

By Brigid Schulte, Washington Post Staff Writer
In a crowd of nearly 100 eager faces of newly sworn-in citizens on the grounds of Mount Vernon yesterday, three men in the front row stood out. Their black shoes shone to glossy perfection. Their backs were ramrod straight. One wore the crisp white uniform of the Navy. Another, the drab khaki of the Marines and a third, the dress uniform of the Army. Two had campaign ribbons from serving in Iraq or Afghanistan.
Until yesterday, the sailor, the Marine and the soldier were among more than 40,000 "green card" service members -- non-citizens serving in the U.S. military. After swearing to defend the Constitution, Petty Officer Reginald Cherubin, 30, Marine Sgt. Brian Joseph, 38, and Army Sgt. Jeremy Tattrie, 24, joined another group: the more than 26,000 service members who have become U.S. citizens since the Iraq war began and the Bush administration expedited the citizenship process for military members. Seventy-five service members have received their citizenship posthumously since then.
It was the sight of Iraqis pulling down Saddam Hussein's statue in 2003 that led Tattrie, a Canadian by birth who was then in college in Florida, to join the military.
"I felt the call to duty," he said, clutching one of the small American flags that immigration officials had just passed out. "I just felt the urge to serve my country." Even though when he enlisted, the United States wasn't, technically, it.
The three were sworn in as the military and the country are engaged in a vigorous, divisive debate about what place immigrants should have in the armed forces and society at large.
The ceremony at George Washington's home took place as lawmakers on the other side of the Potomac River began debating a controversial immigration bill that would, among other provisions, grant legal status to virtually all undocumented workers, create a temporary worker program and tighten border controls.
The bill also calls for allowing the military to be a path to citizenship for a limited number of undocumented immigrants -- those who were brought to the United States when they were younger than 16 and have been living here for at least five years.
The ceremony also came as some military experts want to open the armed forces to undocumented immigrants and foreign recruits to fill the ranks as the Army and Marines plan troop increases.
Critics fear a flood of recruits lured solely by the promise of legal status. "A very large number of non-citizens could change the purpose of the military from the defense of the country to a job and a way to get a foot in the door of the United States," said Mark Krikorian, executive director of the Center for Immigration Studies, which advocates restrictions on immigration. "It becomes a kind of mercenary thing."
Others argue that a liberalized policy could improve the armed forces. Margaret Stock, an immigration lawyer, Army officer and law professor at West Point, noted that during wartime, military brass can already sign up undocumented immigrants, some of whom have received citizenship.
"I think that it's great for the military to allow people to enlist who are qualified to be in the military," Stock said. "Having papers doesn't tell me whether someone's qualified or not."
Official military policy is to accept legal permanent residents with green cards, although Congress in January 2006 gave military leaders wartime powers to enlist anyone they deem "vital to the national interest."
At Mount Vernon yesterday, the three military men remained stoic as they were swarmed by photographers and TV cameras and held out by federal officials as the best that immigration has to offer.
"There's too much immigrant-bashing going on," said Dan Kane, a spokesman for the U.S. Citizenship and Immigration Service. Featuring the three military personnel "sends a powerful message that immigrants make a meaningful contribution to the United States."
Legal permanent residents serving in the military were given the right to apply for citizenship immediately by a wartime executive order signed by President Bush in 2002. In peacetime, permanent residents in the military are required to wait three years.
Nonetheless, there has not been a rush to obtain citizenship, according to Emilio Gonzalez, USCIS director. "After the executive order, we have not seen hordes of people joining the military," he said. "These people don't join the military just to become citizens. These people joined the military because they wanted to serve."
Cherubin, who immigrated in May 1999, joined the Navy a few months later and is based at Anacostia Naval Station, was the first to be called to receive his citizenship papers yesterday.
After high school in Haiti, there was nothing for him. He just waited for the day when his father, already in the United States, would call and say his visa had come through.
"When you live in a country like Haiti, you don't think about your future," Cherubin said. "You live day by day. The biggest dream you could possibly have is coming to the United States."
Cherubin joined the military so he could go to college. It wasn't until the attacks of Sept. 11, 2001, that he found a sense of purpose to his life in the Navy. An aviation planner, he was deployed to an aircraft carrier and readied F-18 hornets for bombing runs over Afghanistan.
"To be part of that, to be among the first people over there fighting back, it was a beautiful feeling," he said.
During the ceremony, Glenda Joseph slipped to the front row to snap a photo of her husband. She'd been after him to get his citizenship for the 14 years they'd been married. He'd always wanted to but procrastinated. Then he was deployed for 10 months, running convoys throughout Iraq, and there was no time.
Based in Quantico, Joseph is an aviation assignments monitor and is charged with moving 10,000 Marines around the globe. He moved from St. Vincent to Brooklyn, N.Y., with his family when he was 6. He's been in the Marines for 16 years, has earned two bachelor's degrees and is working on a master's degree.
It was time to make it official.
"At least," he said, "now I'll be able to vote."