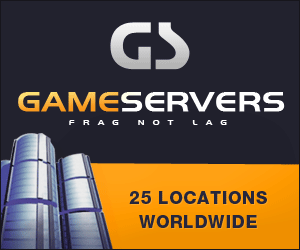 New York Times
May 31, 2008 By Helene Cooper
WASHINGTON — An 18,000-page declaration submitted by North Korea to the United States is stirring debate about whether American intelligence agencies previously overstated how much plutonium the Pyongyang government might have produced for its nuclear weapons program.
Bush administration officials have declined to comment on the declaration, which State Department officials say will take weeks to study, but they have indicated that North Korea is acknowledging it produced 37 kilograms of plutonium, or about 81 pounds.
That total would be more than the 30 kilograms that North Korea has acknowledged previously but somewhat less than the 40 to 50 kilograms that American intelligence agencies had calculated in the past. Estimates on how many nuclear bombs North Korea could wring from its plutonium program have ranged from 6 to 10.
No one in the administration is prepared to accept the documents at face value, a Bush administration official said, and some intelligence analysts are particularly wary of the numbers they have seen so far.
"We're coming to an important juncture in this process," Christopher R. Hill, the chief North Korea nuclear negotiator, told reporters in Moscow on Friday after meeting with his Russian counterpart and after meetings this week in Beijing with North Korean officials. Mr. Hill said that the North Koreans were working very hard on the overall plutonium declaration.
State Department officials have assembled a team of reactor experts and translators to go through the seven boxes of plutonium documents in hand. The documents go back to 1987 and contain information about North Korea's three major campaigns to reprocess plutonium for weapons — in 1990, 2003 and 2005, administration officials said.
The documents do not include any information about North Korea's uranium program or proliferation activities. The declaration is part of what officials call a six-party nuclear agreement — still a work in progress — among North Korea, the United States, Russia, China, Japan and South Korea for the denuclearization of the Korean Peninsula.
The declaration and the agreement are facing skepticism from Congress and from more hard-line North Korea experts who say that the North cannot be trusted. A former diplomat who recently met with North Korean officials said Thursday at a forum on North Korea that the North was not planning to give up all of its nuclear weapons or material.
The former diplomat, Charles L. Pritchard, who is now head of the Korea Economic Institute and was a North Korea policy coordinator under Presidents Clinton and Bush, said the North Korean officials told him they would destroy their nuclear facilities but not necessarily destroy the weapons and material already manufactured. Mr. Pritchard said the North Koreans also told him they expected to be provided with light-water reactors for dismantling their nuclear installations.
Tom Casey, the deputy spokesman for the State Department, said: "With all due respect to Mr. Pritchard, he's a former government official. I'm not sure who he's talking to. But I think the secretary, the president and Chris Hill have all made clear that we expect the North Koreans to provide us a declaration that meets the requirements of the six parties."
The question of uranium could also eventually confront American intelligence agencies with an even bigger challenge, if the North Koreans ever get around to completing a declaration about any nuclear activities involving uranium. The United States has long asserted that North Korea's weapons efforts included the enrichment of uranium, but the North has denied having an uranium program.