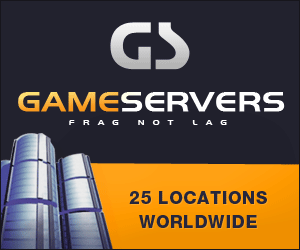 Washington Times
May 10, 2007
Pg. 1
By Sharon Behn, Washington Times
First of two parts
BAGHDAD — U.S. forces in the Iraqi capital are "fighting a two-front war, block by block," says Command Sgt. Maj. Alan Bjerke of the battle for Baghdad, where his soldiers face daily bomb and gunfire attacks along the city's sectarian fault lines.
Every day since the surge began in early February, U.S. soldiers have gone out among this city's 6 million people for 10 to 12 hours at a time. They patrol the streets, sit in cramped Iraqi homes listening to families, mediate disputes, raid homes, detain suspects, and uncover bombs, weapons, suicide vests and the tools of torture.
Roughly halfway into what U.S. commanders acknowledge is their last, best chance to turn the tide in Iraq, there are pockets of peace in the capital where — when the military blocks off a neighborhood — citizens can crowd onto the street to shop, talk and drink tea, and children can circle around a willing soldier shouting "Mista, Mista, give me one ball."
But there are problems in Iraq much greater than a soccer ball can fix. And they may be greater than a U.S. force projected to peak at about 160,000 troops can accomplish unless the Iraqi government is able to capitalize on the small wedges of peace that U.S. forces are creating.
U.S. commanders say they will not be able to make a fair assessment of the new strategies until September. But even as fresh U.S. troops pour into Baghdad — 4,000 arrived last week — Iraqis' confidence in their own government is eroding.
"Half the parliament is with al Qaeda, and the other half is with the militia," said Feras, a young Iraqi who, like many of his countrymen, would not be quoted by more than his first name. "We have a dirty parliament, a dirty militia and a dirty war."
Cabinet ministers, Feras charged over cups of tea, are loyal only to their parties and are totally corrupt.
"They are not working for their country; they are working for their future," he said in disgust. "If you want to make peace, you have to take away all their guns and their power."
Moving in
The key to the Baghdad security plan put in place by Gen. David H. Petraeus is to secure neighborhoods by placing U.S. troops among the Iraqi people in small bases known as Joint Security Stations (JSS) or Command Outposts (COP).
Sitting in the shade of a well-tended flower garden in one of the wealthier neighborhoods on the edge of the Sadr City slum, 1st Lt. Chris Alexander explained the theory to Capt. Ahmer, a national police officer who for security reasons would provide only one name.
"In the past, it was hard because units patrolled for security only. Now you see Americans living with you, in JSSes, so they can get to know the people and help on a more personal level than before," Lt. Alexander said.
U.S. troops, working side by side with Iraqi army or police, mount daily patrols from these stations and outposts but, in reality, are little closer to their Iraqi neighbors than before.
The posts are normally secured behind one or two rows of 10-foot-high concrete walls; in some cases, the windows are partly boarded up and guards are posted at the entries. Even then, the troops feel dangerously vulnerable: In recent weeks, at least three car bombs have slammed into the walls of outposts, and troops are shot at every day.
Soldiers also find it hard to present a friendly face to Iraqi civilians after seeing their colleagues killed and dismembered by snipers and roadside explosives.
"It's a natural tendency, when you lose your buddy, to lash out," said Lt. Col. Frank Andrews of the 2nd Brigade Combat Team, 10th Mountain Division, which patrols a large area south of Baghdad.
But Command Sgt. Maj. Jeff Mellinger, interviewed shortly before leaving Iraq after three years in the theater, said the troops understand the restraints.
"It's not a dilemma; it is just how it is. It's who we are — we aren't them. The terrorists, the murderers, they are willing to do anything, no conscience, no remorse.
"We have got principles, and we are going to maintain the moral high ground. Does it handicap us? Sometimes. [But] we are not going to play their game by their rules," he said.
Getting worse
Another feature of the new security plan is the creation of so-called "gated communities," designed to protect Sunni neighborhoods from Shi'ites and vice versa.
The name conjures up an image of elegant white houses, swimming pools and golf courses. But these communities are sealed off by concrete walls and sandbags piled 6 feet high and guarded by police and military forces.
The measures are providing some security, but Iraqis worry that their population is becoming even more divided along sectarian lines.
Overall rates of violence dropped in the early part of the surge, but April brought a dramatic increase of bombings and the highest casualty rate for U.S. troops this year.
From March 26 to April 17, 1,131 Iraqi civilians were killed and 1,347 wounded while coalition forces suffered 38 dead and 231 wounded, according to U.S. military statistics. Enemy casualties were posted as 105 killed, 40 wounded and 1,087 detained.
On April 14, according to figures not normally released to the public, there were 27 bombings and car bombings, 348 civilians killed including 19 homicides, and 392 wounded. There were 59 instances of direct and indirect fire on coalition forces in which 12 were hurt — 11 of whom were affected by nitric acid.
On April 15, there were 24 bombings and car bombings, seven more found and detonated, 61 civilians killed, 130 wounded, and two coalition soldiers and 16 enemy forces killed.
On April 16, 14 bombs went off, nine were found and detonated. There were six homicides, two explosions, and 21 instances of direct and indirect fire — including small arms, mortars and rocket-propelled grenades — against coalition forces alone.
The list goes on.
"I don't believe they have reached a saturation point" of killings, said Command Sgt. Maj. Mellinger, who handed his command over to Command Sgt. Maj. Marvin L. Hill on Saturday.
In need of basics
Despite the increased U.S. patrols through their neighborhoods, Iraqis are not convinced that much has changed. They still lack regular supplies of electricity, water and sewage. Teachers are being executed, and schools have been shut down.
Most of all, they no longer trust the promises that everything will get better. They don't trust their own government — which has failed to provide basic services — and they don't trust the army and police, which they consider to be corrupt and infiltrated by militias.
"The government is nothing," said Hassan, a middle-aged doctor who asked that his last name not be used. "It is just like the head of a camel. What do you think if someone can bomb the parliament?"
He was referring to a major security failure on March 23 in which a suicide bomber managed to penetrate the U.S.-fortified Green Zone and attack the parliament building, killing one lawmaker and wounding others.
Capt. Ahmer, a slim man with a carefully trimmed moustache and a swagger, sipped at a small glass of sweet Iraqi tea and told the U.S. soldiers that many people felt the Americans had promised more than they have delivered — a comment on the $18 billion U.S.-led reconstruction effort.
"If you want to gain the trust of the people, and of this neighborhood, do something, like medical clinics, sports facilities, parks," said the national police officer, a Shi'ite who is suspected by the U.S. of belonging to militant cleric Muqtada al Sadr's Mahdi Army militia.
Shortchanging soldiers
The expectation that the United States and its allies should provide basic services to civilians and security forces alike runs deep in Iraq and reveals the lack of confidence in the government of Prime Minister Nouri al-Maliki.
One Iraqi officer, working alongside U.S. troops patrolling Sadr City, asked the United States to provide his soldiers with better weapons, better vehicles and better uniforms.
"We asked the government to provide us with good uniforms and good weapons, but the government said, 'We will do it later,' " said the lieutenant colonel, who asked that his name not be used for fear of retaliation.
The government's failure to properly equip its own forces is also visible outside Baghdad, in cities such as Kirkuk. There, soldiers placed in tiny frontierlike posts to protect the country's oil pipeline complained about poor food, little water and a lack of uniforms.
Command Sgt. Maj. Mellinger, who served as Gen. Petraeus' right-hand man, sat down in one of the outposts and asked to taste the small triangle of processed cheese that the Iraqi soldiers get for breakfast.
As the cheese melted in his mouth, his face twisted. Later, he said it was one of the foulest things he had ever tasted.