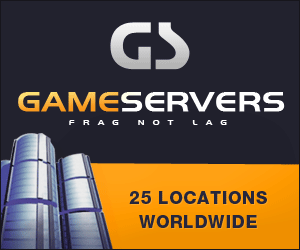 New York Times
April 27, 2008
Pg. 14
By Erica Goode
BAGHDAD — Thirty trucks rolled down the main streets of Sadr City on Saturday morning, sent in to begin shoveling trash after a parliamentary delegation visited the Shiite neighborhood and expressed concerns that fighting had sidelined basic services.
But a little more than an hour after the city crews went to work, clashes broke out between Iraqi soldiers and militia fighters loyal to the Shiite cleric Moktada al-Sadr, and the trucks turned around and went home again.
The setback was a sign of the difficulties faced by Prime Minister Nuri Kamal al-Maliki's government, which is under increasing pressure to address the humanitarian needs of Sadr City's residents, and of the mixed messages sent by Mr. Sadr, who on Friday called on his followers to unite with other Iraqis and stop fighting them.
The fighting erupted just hours after two top Iraqi Army officials went to the neighborhood at Mr. Maliki's request to announce the cleanup program.
The district's mayor, Hassan Kareem, said that the effort was a result of the visit on Thursday by members of Parliament who were concerned about the disruption of basic services like garbage collection, water, electricity and hospital care.
"You can imagine how a city like Sadr City looks with its huge population after that long period without cleaning," he said.
On Friday, the speaker of Parliament said that a committee made up of members from all political blocs would approach Mr. Maliki on Saturday to discuss how the situation in Sadr City could be improved, but the meeting did not take place.
Iraqi government officials have said that they cannot tell if Mr. Sadr's call for unity on Friday was genuine, because the tenor of his statements changes from day to day. In his message, Mr. Sadr called on his followers to stop fighting Iraqi troops but encouraged them to keep battling American forces.
Also on Saturday, the Turkish Army continued air and artillery attacks for a second day against Kurdish rebels hiding out in several regions of northern Iraq. No casualties were reported in the attacks, which hit remote areas where few people live, according to Jabbar al-Yawer, a spokesman for the main rebel group, the Kurdistan Workers' Party.
Three bombings in Baghdad killed at least two people and wounded at least 21, including 8 soldiers. And gunmen in a car fired on pedestrians in the Karada neighborhood, wounding five people, including three police officers.
In Mosul, in the north, four car bombs exploded, killing at least nine and wounding at least 31. Bombs also went off in Baquba and in Kirkuk, killing at least one person and injuring at least five.
In Tikrit, an airstrike was called in to support American soldiers under attack by small-arms fire, killing three attackers, the military said. East of the town of Samarra, a suicide bomber approached American forces and detonated his explosive-filled vest, but the bomber was the only person killed.
Reporting was contributed by Mohammed Hussein, Tareq Mahir, Anwar J. Ali and Mudhafer al-Husaini.