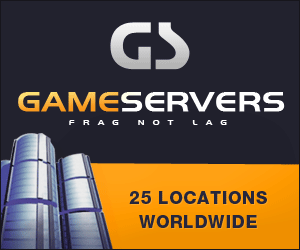 Washington Times
September 29, 2008
Pg. 15
By Masroor Gilani, Agence France-Presse
TANG KHATA, Pakistan -- A massive battle with Islamic militants in an obscure Pakistani tribal region is proving to be pivotal to the country's fight against al Qaeda and the Taliban, officials say.
The six-week army operation in the remote region of Bajaur on the Afghan border is suspected to have sparked furious extremists into bombing the Marriott hotel in Islamabad a little more than a week ago, they say.
While Waziristan has captured most of the headlines about Pakistan's tribal belt in recent years, the military says Bajaur is where it faces the stiffest resistance since joining the U.S. -led war on terror in 2001.
Troops backed by helicopter gunships and fighter jets have struggled to push forward in the face of bunkers, tunnel networks and organized defenses constructed by extremists.
Several blown-up Pakistani tanks littered the roads during a recent trip for journalists arranged by the military. U.S.-built Cobra gunships could be seen pounding insurgent positions with cannon.
"This is at the center," said Maj. Gen. Tariq Khan, head of the paramilitary Frontier Corps force, which is leading the fighting.
The operation should be completed in a month and a half, Gen. Khan told reporters, but added: "If we do not take any action it will become an independent agency spreading out terror in all directions."
The nuclear-armed nation's new civilian government launched the Bajaur offensive in August, largely in response to U.S. pressure to stop militants attacking foreign troops in Afghanistan.
The Pakistani military says that since then, 1,000 extremists have been killed, including al Qaeda's operational commander in Bajaur, Egyptian Abu Saeed Al-Masri. At least 27 troops have also died.
Pakistani security officials say it is the first time that they have gone "full steam" since then-President Pervez Musharraf pushed troops into South Waziristan, the most southerly of the seven semi-autonomous tribal zones, in 2003 to tackle militants who fled the 2001 U.S.-led invasion of Afghanistan.
Operations there and in North Waziristan ended in controversial peace deals with militants that angered Washington and allowed the rebels to regroup, increasingly in Bajaur.
There, followers of Osama bin Laden's deputy, Ayman al-Zawahri, who escaped an air strike in Bajaur in 2006, joined forces with the Tehrik-e-Taliban Pakistan group of South Waziristan-based Baitullah Mehsud, officials say.
The former government blamed Mr. Mehsud for the December 2007 assassination of former Prime Minister Benazir Bhutto, wife of current President Asif Ali Zardari.