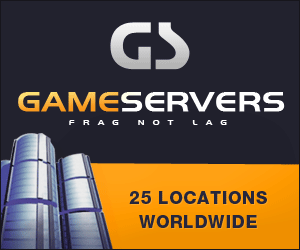 Wall Street Journal
May 15, 2007
Pg. 4
As 'Surge' Continues in Baghdad, Washington Officials Drift Away

By Greg Jaffe and Yochi J. Dreazen
WASHINGTON -- The Bush Administration continues to wrestle with many difficult policy questions on Iraq, from how hard to push Iraqi Prime Minister Nouri al-Maliki to how best to end Iraq's civil war.
But there are fewer and fewer senior administration officials looking for answers.
In recent weeks, two Iraq hands have announced plans to step down, each citing the desire to pursue other interests. Meanwhile, the White House hasn't found anyone willing to serve as a "war czar," with day-to-day responsibility for implementing administration policy toward Iraq and Afghanistan. At the Pentagon, a key architect of the "surge" is likely to leave soon for a promotion to a new State Department job, which would be focused less on Iraq, while the Pentagon's top policy official has devoted an increasing amount of time to missile defense and less to Iraq in recent weeks.
The upshot is a shrinking number of senior Bush administration officials are taking day-to-day interest in Iraq. Some State Department and military officials worry the departures and lack of attention of those who remain are complicating the administration's stated goal of finding the political compromises that can offer a way out of Iraq's violence. The White House and the Pentagon deny that is the case.
The Bush administration's latest Iraq strategy is built around the belief a temporary boost in the number of U.S. troops in Baghdad can reduce the violence there and make it easier to push Iraq's leaders to make much-needed political compromises. So far, progress on key benchmark issues, which range from distribution of the nation's oil revenue to how much power to give provincial governments, has been perilously slow.
Lack of political progress over the past year has been cited as a reason for the continuing bloodshed. But senior military officials and others who work closely with the Pentagon say Washington's failure to adequately support efforts to build an effective Iraqi government is making an already tough situation more intractable.
"The war efforts in Afghanistan and Iraq are adrift in the absence of a properly developed grand strategy to integrate military and nonmilitary elements of national power," said Stephen Biddle, a Council on Foreign Relations scholar who just returned from a monthlong tour advising Gen. David Petraeus, commander of multinational forces in Iraq.
Military officials, for example, complain that key Iraqi government ministries, such as the Oil, Health, Finance and Justice ministries, never received many of the U.S. advisers and other assistance they had been promised by Washington. The success of these ministries, all burdened by corruption and sectarian agendas, is essential to convincing Iraqis that the central government is worth supporting. "The ministries move too slowly to provide support to their security forces, and also...to the governors," Maj. Gen. Benjamin Mixon, who commands U.S. forces in northern Iraq, told Pentagon reporters last week. "It is getting better, but it's way too slow."
At the White House, J.D. Crouch, President Bush's deputy national-security adviser and a key architect of the administration's surge strategy, announced his resignation May 4. Earlier this year, Meghan O'Sullivan, the top National Security Council official for Iraq and Afghanistan, said she would be stepping down when a successor is found. Meanwhile, the administration has struggled to fill the opening for a war czar, whose primary job would be to ensure various departments in Washington are adequately supporting Mr. Bush's Iraq strategy.
The only White House senior staffer focused full-time on Iraq is Ms. O'Sullivan, who lacks the power to issue orders to cabinet agencies. The plan is for the czar to assume much of her workload, as well as many of the Iraq-related responsibilities of National Security Adviser Stephen Hadley. White House officials say creation of the czar position reflects an increasing administration involvement in Iraq policy. But critics wonder why senior officials such as Mr. Hadley are trying to hand off Iraq, an issue that lies at the center of his responsibilities.
Even the Pentagon seems less focused on Iraq than it has in recent months, as senior officials prefer to give the current strategy a chance to play out. Eric Edelman, the top policy official in the Pentagon, played a key role in shaping the latest strategy. But in recent weeks, he has spent more of his time working on a proposed missile-defense shield for Eastern Europe.
Mark Kimmitt, deputy assistant secretary of defense for the Middle East, is being "seriously considered" for a job as the State Department's assistant secretary for political military affairs. He played a big role in shaping the military component of the surge strategy. The State job, which would be a promotion, would take him out of Iraq strategy.
A senior Pentagon official said it isn't surprising the Pentagon is spending less time on Iraq, following an intensive monthslong review to craft the new strategy. "A lot of the burden is on Baghdad right now. A plan has been written, help was asked for and resources have been provided," the official said. Now, Washington is waiting to see if the strategy works.
If there is no serious progress toward political reconciliation by September and attacks on soldiers and civilians continue at current levels, it is likely that administration officials here will begin to play a much greater role in revising strategy. In recent weeks, the Joint Chiefs of Staff have begun a quiet effort to think through what to do if the surge fails, says a senior Pentagon official. Gen. Patraeus also assembled a group of Iraq experts, many of whom have been deeply critical of administration policy there, to pick apart the current approach and recommend alternatives.
Defense Secretary Robert Gates, meanwhile, has suggested Republican and Democratic lawmakers need to come to some sort of bipartisan consensus on what the U.S. presence in Iraq might look like over the long term to prevent the country from setting off a broader regional war and to stop al Qaeda from establishing a foothold. "Whether that's 25,000 troops or what the number is -- I have no idea," Mr. Gates said. Efforts to reach such a consensus would almost certainly have to be led by the Bush administration's depleted staff.
A White House spokesman denied administration officials are paying less attention to Iraq. "The National Security Council is fully engaged in Iraq and Afghanistan, and that's unchanging," said White House spokesman Gordon Johndroe. "No one here is trying to wash their hands of Iraq."
The recent departures leave Mr. Hadley with three key posts to fill: Mr. Crouch's, Ms. O'Sullivan's and the "war czar." White House officials say Mr. Hadley has been interviewing candidates and hopes to fill all three spots in the next few weeks.