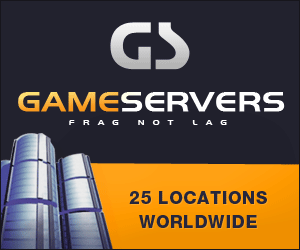 JOHN PYE
Associated Press
MELBOURNE, Australia -
Roger Federer got back into form quickly, beating Marat Safin 6-3, 7-6 (2) Thursday to reach the final of the Kooyong exhibition tournament.
Federer said he felt more comfortable, hit more clean winners and had fewer unforced errors than he did in his first match of the 2007 season the previous afternoon.
He shook off some rust in a 7-6 (2), 6-7 (4), 7-6 (5) win over Radek Stepanek on Wednesday, winning the last five points in the tiebreaker to seal it in hot conditions and a swirling wind.
"I definitely served better and just tightened up the game a bit, so I was really happy," Federer said. "I was expecting a really tough match because yesterday I was struggling with the rhythm and everything.
"But I came out and played really well, didn't make many unforced errors in the wind and could hang with him from the baseline."
The top-ranked Federer was in control of the first set Thursday, breaking Safin's serve in the fourth game, giving himself two set points in the ninth with a backhand volley winner and closing with an ace.
He had some lapses in the second, wasting two break chances in the third game before dropping serve in the sixth.
But the 25-year-old Swiss star got back on serve and forced the tiebreaker, setting up five match points with an angled backhand volley and finishing it off when Safin dumped a backhand into the net.
Federer skipped the Qatar Open this year after opening the previous two seasons with wins at Doha. He said the extra rest between seasons would serve him well in the long term, particularly after a hectic 2006 in which he went 92-5 and won three Grand Slam singles titles.
He said he was satisfied with his first two matches in the eight-man invitational draw at Kooyong and was looking ahead to next week's Australian Open, where he is the defending champion.
"Yesterday, I had too many loose moments, but it was obvious that was going to happen," Federer said. "It was just a matter of getting my act together for today, and I did, so I'm feeling good."
Federer will play either Andy Roddick or Andy Murray in Saturday's final.
Defending champion Roddick, who beat Tommy Haas 6-2, 6-3 Wednesday, and Scotland's Murray, a 6-4, 6-2 winner over Ivan Ljubicic, will meet Friday for a place in the final.
Safin, the 2005 Australian Open champion, struggled with injuries last season. He moved more than 70 places up the rankings late in the year after falling outside the top 100.
"It took me quite a lot of time to get here, to where I am and I think I've improved my game a little bit, step by step, for the past year," Safin said. "I'm pretty satisfied with the way my game improved."
In the relegation group, Ljubicic beat Haas 7-6 (5), 6-4 and Stepanek beat Chile's Fernando Gonzalez 6-4, 7-6 (4).