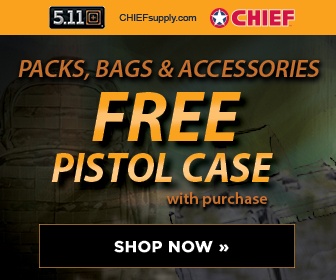 USA Today
March 3, 2008
Pg. 2
'Truckloads' of paper analyzed

By Donna Leinwand, USA Today
As the U.S. military converged on Baghdad in April 2003, an FBI team of document experts followed closely behind.
Their task: to sort through Iraqi intelligence documents for any hint of ongoing terrorist plots against the United States.
What the team uncovered amid millions of documents gathered from warehouses, secret government stash houses and the Iraqi intelligence ministry was an extensive network of Iraqi spies operating in the USA.
Using the documents, federal prosecutors in Los Angeles, Chicago, Detroit, New York and Indiana have brought charges against 12 people. Other investigations are underway.
"There are millions and millions of government documents over there that are being cataloged and examined," says assistant U.S. attorney James Conway, who prosecuted Sami Khoshaba Latchin in Chicago. Latchin, 59, was convicted last year of acting as an agent of Saddam Hussein's government, conspiracy and immigration violations for serving as a "sleeper" Iraqi agent. A Chicago jury found that the Iraqi Intelligence Service (IIS) instructed Latchin to immigrate to the USA, blend in and eventually provide intelligence to Saddam's government.
Finding the documents
The cases began with an FBI task force in an abandoned, vermin-infested house on the grounds of a former regime recreation area near the Baghdad airport.
As U.S. soldiers secured the Iraqi ministries, they began collecting documents, says FBI Special Agent Richard Kolko, who led the Baghdad-based team charged with analyzing the documents.
"It started as dribbles, and then it was truckloads and truckloads," Kolko says. "The amount of material was staggering."
Agents and analysts labeled and assessed every bag and box, interviewing the soldiers to determine, down to the room and the desk, where they had found the papers, Kolko says. They found that the intelligence ministry had organized itself into regions with Iraqi analysts assigned different countries, including bureaus that focused on the USA, Europe and Russia, he says. "They had a fairly qualified service in place with a global reach," Kolko says.
Defense Department officials scanned the documents into a computer system that gave U.S. intelligence agencies immediate access, Kolko says.
The translators scoured them for links to the USA, especially passport numbers, phone numbers or addresses that might lead agents to an Iraqi operative living in the USA, Kolko says.
Building the cases
Back in the USA, the FBI began working with the Justice Department's counterespionage attorneys to find and prosecute suspected Iraqi agents. The cases "really all fell into place after the fall of Iraq," says Patrick Rowan, deputy assistant attorney general for national security. "The military knew where to look, obtained the documents and passed them to the FBI."
Prosecutors used a file seized in April 2003 from an IIS house to build a case against Khaled Abdel-Latif Dumeisi of Oak Lawn, Ill. Dumeisi, code named "Sirhan," was sentenced in March 2004 to three years and 10 months in prison for gathering phone records and other information about Iraqi opposition leaders in the Chicago area that he transmitted to the IIS in Baghdad.
"They did have very good records," says Assistant Attorney General for National Security Ken Wainstein. "Kind of low-tech, but good records."
One Iraqi intelligence agent told prosecutors he and colleagues were forced to keep paper records and use carbon paper for copies because every time they set up an intelligence center, the United States would bomb it, Rowan says. The IIS "ran out of Xerox machines," to copy their records, the Iraqi agent told prosecutors, he says.
Prosecutors charged most of Saddam's spies with acting as agents of a foreign government instead of espionage because the spies were instructed to gather information on opposition groups or attempt to influence U.S. and international policy in favor of Saddam's regime, rather than steal government secrets, Rowan says.
An indictment unsealed last April says Najib Shemami, code-named "811," traveled to Iraq at least four times beginning in September 2002 to meet with intelligence officers, including one visit when he gave them a list of expatriates whom he believed the U.S. government planned to use to guide troops in Iraq.
He traveled to Turkey in December 2003, where he allegedly spied on U.S. military movements in preparation for the Iraqi invasion, the indictment says. Samir Vincent of New York pleaded guilty in 2005 for acting on Iraq's behalf to influence U.S. and United Nations officials to repeal sanctions against Iraq, court records show.
Jamal Bidawid, 67, of Sterling Heights, Mich., was indicted in August for allegedly passing reports about Iraqi opposition groups in the USA to the IIS.
At least one of those reports was allegedly transmitted by Iraqi intelligence to Saddam's office, court records show. A judge dismissed the charges in November after Bidawid died in a hot tub.
"It was somewhat surprising to me that most of these guys were here to keep tabs on the Iraqi expats," Rowan says. "It shows (Saddam) was sufficiently concerned about what people were saying in Dearborn."