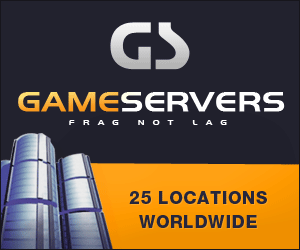 Washington Post
March 8, 2008
Pg. 3
By Dan Eggen, Washington Post Staff Writer
The FBI said yesterday that a man who mailed rambling letters to Congress this week featuring a photo of a Manhattan military recruiting station was not linked to Thursday's bombing outside that station.
Scores of congressional Democrats received identical antiwar letters in recent days that declared "We did it" and included photos of a man standing in front of the iconic Times Square recruiting station, officials said.
But the FBI interviewed the Los Angeles man who sent the letters and concluded he was not the person captured on cameras riding a bicycle before and after a crude bomb exploded at the station, officials said. The FBI also searched the man's house.
"The letters had no connection to the bombing," said Laura Eimiller, a spokeswoman for the FBI field office in Los Angeles. "It appears to have been a matter of coincidental details and unfortunate timing on his part."
The letter writer was not identified because he did not commit a crime and is not being charged with any offense, Eimiller said.
The man had sent more than 200 identical antiwar letters to House Democrats, about half of which had been received and processed through mail security screening by midday yesterday, one law enforcement official said. Each letter came in a 5-by-8-inch manila envelope with two $1 stamps and a white label bearing a return address, officials said.
Officials said the "we did it" language referred to the Democratic takeover of Congress in 2006. "This was a citizen exercising his right to make a political comment to his representatives," Eimiller said.
Officials said the U.S. Capitol Police, FBI and U.S. Postal Inspection Service had approached the case with caution from the beginning because the envelopes included the sender's name, return address and a clearly identifiable photo -- making him an unlikely bombing culprit.
No injuries were reported in Thursday's 3:45 a.m. blast, which broke a glass door and window of the one-story Armed Forces Recruiting Station on a traffic island between Broadway and Seventh Avenue in Manhattan. The crude explosive was apparently placed in a metal ammunition box and left outside the center, authorities said.
Police said a hooded person wearing a backpack and riding a bicycle "in a suspicious manner" was seen in front of the station just before the blast, and yesterday said they recovered a blue, 10-speed bike suspected of being used. They are investigating whether the bombing is related to incidents in 2005 and 2007 when a man on a bicycle threw less-powerful explosives at two foreign consulates.
The recruitment office for the Marines, Army, Navy and Air Force has been has been a fixture in the middle of Times Square since 1946, and has also been a frequent target of antiwar protests. The building was damaged in a fire set by a protest group in 1980.