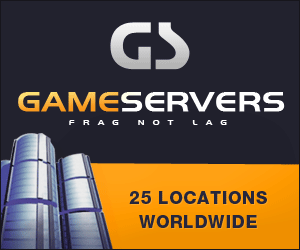 Chicago Tribune
December 25, 2007
As child lay in ICU, Army initially told GI to return to duty
By James Janega, Tribune staff reporter
In what was either a Christmas Eve gift -- or the result of a logistical snafu -- an Army unit in Iraq said Monday it had decided to extend the personal leave of a sergeant whose newborn son is in neonatal intensive care in Indiana.
Sgt. Chris Williams, 24, who has five months to go on his second tour in Iraq, now has until Friday to report for duty in the United States, after which he will be shipped back to his unit in Iraq's volatile Diyala province near Baghdad.
He had made sure his 18-day leave to Crown Point, Ind., coincided with the due date of his son, Gabriel. But days after Gabriel was born Dec. 18, the 10-pound infant got a lung infection that requires a respirator and constant care. A hospital spokeswoman said it is unclear when the boy will go home.
Amid the stress of a sick child, a faraway war and the holidays, Williams and his wife, LeeAnn, have spent the last week living in a hotel and huddled around an incubator, able to hold their newborn son for only 20 minutes every three hours as they feed him.
Standing out in the crisis has been the kindness of a national charity leader who e-mailed an offer to help defray medical costs, a retired steelworker who sent chocolates to the Williamses, and hotel managers who have refused payment while the Williams' child is in Munster Community Hospital across the street.
Some of the confusion about the extension arose because Williams' commanding officer has been out on combat operations, said 4th Stryker Brigade spokesman Maj. Shawn Garcia. When Williams' company commander returned to base and learned of the sergeant's plight, he extended the soldier's leave, Garcia said.
"That's definitely good to hear," Williams said Monday, as he and his wife juggled feedings, families and Christmas. "It has its good points. I have a baby now, and I was able to spend it with him, even though he was in the hospital."
Williams was due to return Dec. 22, just after his newborn's illness appeared. His request to extend the leave was granted and then seemingly rescinded last week. And it was unclear if the Army technically considered him AWOL, said Williams' family, who had been calling congressmen and local newspapers for help.
The only official word they had to go on was a message on Williams' home answering machine from a platoon leader in Iraq, urging him to return quickly.
With mounting anxiety, Williams bought a plane ticket that would get him back to Ft. Lewis, Wash., on Friday, Dec. 28 -- the soonest he could find an open seat, he said.
On Monday, Garcia said Williams' return date had been moved to Dec. 28 all along.
"We take the welfare of our soldiers and their families very seriously. The medical condition of Sgt. Williams' newborn son and the emotional well-being of his family were definite factors in the chain of command's decision to extend Sgt. Williams' leave," Garcia said.
If conditions do not change for the better, Williams can request another extension, said Capt. Terassa Pearson, spokeswoman for Task Force Iron, the unit responsible for the sprawling and turbulent region north of Baghdad.
Though seemingly healthy at birth, Gabriel Douglas Williams developed a lung infection that has had him in intensive care for days. One of his doctors, Kongiet Thaera, said the next few days could be critical for the young boy, and he advised the first-time father to remain close by.
On Monday, the child was still being given oxygen and was being treated with antibiotics, hospital spokeswoman Mylinda Cane said.
With word that his Army unit -- Aero Troop of the 2nd Squadron, 1st Cavalry Regiment -- did not consider him absent without leave, Williams said he had begun to consider more mundane holiday matters.
He and his wife both had families nearby. They were thinking of visiting each family in the morning. Or perhaps inviting both to visit them briefly at the hotel.
Or perhaps -- most likely -- just staying close to their son.
Hopefully, Gabriel will come home this week.
And if all goes well, Sgt. Williams will go back to war.