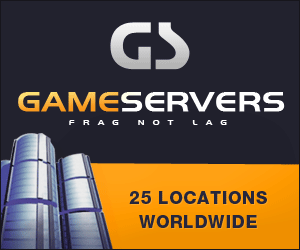 By RUSTY MILLER
COLUMBUS, Ohio (AP) -Ohio State freshman Greg Oden will make himself available for the NBA draft Friday, a family friend said Thursday night.
"There will be a release in the morning from Ohio State. Greg Oden will be hiring an agent," said Al Powell, who has been a party to meetings between Oden and two other Buckeyes freshmen stars considering the draft.
As for the two others, Powell was less specific.
"Mike Conley Jr. and Daequan Cook will not be hiring an agent at this time," said Powell, a paid assistant coach at Dayton's Dunbar High School who helped coach all three players when they played AAU ball.
If Conley and Cook don't hire agents, they'll retain the option of returning to school next fall. College underclassmen have until midnight April 29 to declare whether they intend to make themselves available for the draft.
Dunbar coach Pete Pullen - Cook's high school coach and the current coach of Oden's brother, Anthony - also said Oden would be announcing his intention to enter the draft Friday and that the other two players hadn't yet decided whether to hire agents.
"I think Greg is making the right choice for him and his future," Pullen said.
Ohio State spokesman Dan Wallenberg said Thursday night that he was unaware of any announcement from Ohio State or any news conference regarding the three players involving the university.
Coach Thad Matta was unavailable because he's out on the road recruiting players.
The decision to enter the draft is not irreversible until players sign with an agent. Players can work out for NBA teams and gauge interest - as long as they do not have an agent - and have until June 18 to withdraw their names from the draft pool. They could still retain their Ohio State eligibility at that point.
The players are expected to be represented by Conley's father, Mike Conley Sr. He won the Olympic gold medal in the triple jump in 1992 in Barcelona. In addition to running a company - World Sport Chicago - that helped garner that city the U.S. bid for the 2016 Summer Games, he also has created another sports-representation company - Mac Management Group - and applied to the NBA to be a player agent.
A message seeking comment was left at his business number Thursday night.
Oden, who turned 19 on Jan. 22, is a two-time national player of the year in high school who lived up to all of that promise after getting a late start at Ohio State.
He and Conley - friends and teammates since the sixth grade in Terre Haute, Ind. - led Lawrence North High School in Indianapolis to three consecutive state championships and a 103-7 record.
Cook signed with Ohio State first and helped coax Conley and Oden to join him.
Oden underwent surgery on his right (shooting) wrist to reattach ligaments on June 16, 2006. He worked out with the team while wearing a cast that eventually became an elastic brace.
After missing the first seven games of the season, he came in and - despite shooting free throws and most of his other shots left-handed - had an immediate impact.
He ended up leading the Buckeyes in scoring (15.7) and rebounding (9.6) per game and topped the Big Ten in shooting percentage (.616). His best outing of the season may have been his last, against the inside duo of Al Horford and Joachim Noah of mighty Florida. The Gators won their second straight national championship, 84-75, but never were able to put the brakes on Oden, who finished with 25 points and 12 rebounds.
Led by the three freshmen, the Buckeyes went 35-4 to set a mark for victories, and won the Big Ten's regular-season and tournament titles.
Conley, who many believed was just a throw-in for recruiting Oden, ended up having just as good if not a better season. The 6-foot-1 guard set Ohio State records with 238 assists while handling the ball almost all the time against high-pressure defenses. His assist-to-turnover ratio was among the best in the nation at 2.77, with only 86 turnovers in 39 games - a little more than two per contest.
Cook got off to a fast start for the Buckeyes, but wilted down the stretch. He was averaging more than 15 points a game midway through January before finishing at 9.8.
After leading Ohio State in scoring seven times in its first 15 games, he failed to do it again over the Buckeyes' last 24 starts.
Cook started just one game all season for the Buckeyes, but the 6-6 swingman was their second-leading rebounder. The Columbus Dispatch and FoxSports.com, citing unidentified sources, first reported that Oden, Conley and Cook will issue a statement through the school Friday declaring their intention to enter the draft