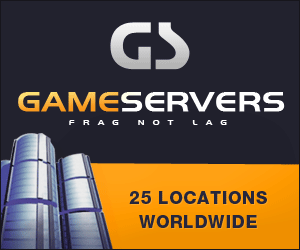 New York Times
March 22, 2008
Pg. 7
By Kirk Johnson
For the families of five American contractors kidnapped in Iraq more than a year ago, the months of waiting with no news of their fate have made for a battle of hope against dread.
This month has come news, but of an inconclusive sort: that severed fingers delivered to the United States authorities in Iraq had been shown by DNA analysis to be those of four of the missing Americans and an Austrian who worked with three of them.
That has finally broken the silence and, though grisly, offered some hope — "proof of life," as the father of one of these four put it.
Three of the four were employees of the same company, the Crescent Security Group, based in Kuwait, who were taken captive together, along with the Austrian and yet another American, in an ambush on Nov. 16, 2006. Crescent Security was under contract to Italy, and the men had been escorting an Italian convoy withdrawing from the country when they were seized near the southern city of Safwan by insurgents reportedly wearing Iraqi police uniforms.
The fourth contractor linked to a finger was a computer specialist for an information technology company, who was abducted in early 2007 near Basra.
Some relatives of the security contractors saw a videotape of them that was issued by their captors in late 2006. And then nothing, only the yawning gulf of the wait, until now.
"You seem to normalize your life, and then, all of a sudden, they come up with proof of life, and bang — you can't sleep," said Francis L. Cote, a Marine Corps veteran who lives in Getzville, N.Y., a Buffalo suburb.
Mr. Cote's son, Jonathon, 25 — a military man like the father, discharged in 2004 after four years in the Army — had arrived in Iraq to work for Crescent only a month before his disappearance.
Patrick Reuben, a police officer in Minneapolis, said he had only recently resigned himself to the idea that his twin brother, Paul, 41, another of the Crescent contractors, was dead. Now, Mr. Reuben said, the DNA report has given him hope too, though in an interview he could not help slipping back and forth between the present and past tenses — his brother is, his brother was.
In rural Roaring Springs, Tex., near Lubbock, Barbara Alexander said she had been thinking a lot about the days raising her son, Ronald J. Withrow, who was working in Iraq for the information technology company, JPI Worldwide, when he disappeared in January 2007.
Living on only her modest salary as a beautician, Ms. Alexander said, she and her son had sometimes had nothing more than fried tortillas and hot sauce for dinner, seeing who could eat the most sauce before burning out. Then, as adults, their relationship became strained — a stupid fight, she said, between stubborn people — and now she has been writing letters to Mr. Withrow, 40, with pages piling up and nowhere to send them.
For Mark Munns, a fishing pole and a tackle box seem to capture the sense of a life suspended. Mr. Munns and his son, Josh, 25, to whom DNA links the remaining finger, often fished together along a winding stretch of the Sacramento River in Anderson, Calif., near their home. The river teems with steelhead and other trout, but the fishing gear is stored away.
"There are too many memories there right now," said Mr. Munns, a retired UPS worker.
But memory is just about all the families have to embrace for now.
Mr. Munns recalled one of the last conversations with Josh, a former marine who had said he was going back to Iraq to earn some quick cash for a down payment on a house. He had his life planned out. He would become a police officer and be married.
"'Dad, I'm good at what I do,'" Mr. Munns recalled his son saying. "And I took him at his word."
That the fingers had been delivered to the American authorities and then linked by DNA samples to these four captives and their Austrian colleague, identified as Bert Nussbaumer, was first reported by The Washington Post, on March 13. An American official in Iraq subsequently confirmed as much.
Mr. Cote, the father clinging to the development as proof of life, said he had watched the captors' video of his son over and over.
"I'm being treated well," Jonathon Cote said on the tape. "I can't be released until the prisoners from the American jails and the British jails are released."
Paul Reuben's cousin, Carolyn Reuben, also sees the recovery of a severed finger as a hopeful sign. But it means some terribly haunting questions as well.
"Did this happen recently?" Ms. Reuben said. "Was he conscious when they did it? Did they make him watch? Did they give him a choice: 'Do you want a finger or a toe?'"
Ms. Alexander talked a lot about the fight with her son. It seems petty now, she said: a squabble over a car and a blown engine. But it led to a separation and silence lasting three years — time lost and now compounded by the months since Mr. Withrow's disappearance.
"I know that we can't change what has been done, but we can always pick up whenever we see each other again, and not look back," she said. "I want him to go ahead and come home. I want him to come home and stay with us. He's welcome here any time of the day, no matter the hardship."
Reporting was contributed by Christina Capecchi in Minneapolis; Scott Jason in Anderson, Calif.; Gretel C. Kovach in Dallas; David Staba in Getzville, N.Y.; and Erica Goode in Iraq.