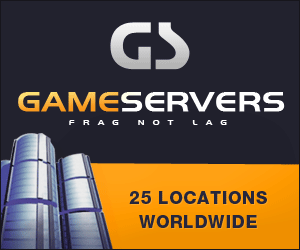 Miami Herald
September 26, 2008
A war court prosecutor who had resigned sought a grant of prosecutorial immunity to testify at Guantanamo for a foot soldier accused of terrorism.
By Carol Rosenberg
GUANTANAMO BAY NAVY BASE, Cuba -- A renegade war court prosecutor refused to testify without a grant of immunity Thursday on why he abruptly resigned from a terror trial in the latest controversy at the Guantánamo military commissions.
Army Lt. Col. Darrel Vandeveld said in a sworn affidavit that he quit rather than prosecute the case of a young Afghan captive, in part because he believed evidence helpful to the accused might never be disclosed.
Grenade attack
Mohammed Jawad, captured as a teen, is accused of throwing a grenade that wounded two U.S. soldiers and their interrogator in a bazaar in Kabul, Afghanistan, in December 2002.
Jawad's military judge, Army Col. Stephen Henley, sought Vandeveld's testimony -- live, via link from Washington, D.C.
His successor, prosecutor Air Force Lt. Col. Doug Stevenson, replied that Vandeveld sought a grant of immunity against criminal prosecution to testify.
Defense lawyers were preparing the request, which could take weeks to process. Meanwhile, Henley took testimony from U.S. forces and interrogators about confessions Jawad allegedly gave -- in both an Afghan jail and later a U.S. outpost.
Testimony of 'Mr E'
''He was proud of what he'd done and he didn't like having Americans in Afghanistan,'' a military investigator identified only as ``Mr. E''told the court, quoting a U.S. contract translator who questioned an Afghan who encountered Jawad in the bazaar soon after the attack.
At military commissions, hearsay evidence is allowed.
Jawad sat impatiently at the defense table listening to a translation of the testimony. At one point, he leaped to his feet to denounce a Marine interrogator -- identified only as ''Gunnery Sergeant M'' -- as a liar for saying he was well treated in U.S. custody.
Court guards sat nearby while Jawad's military defense attorneys coaxed him back into his seat.
Jawad's lawyers say he may have been duped, on drugs and was no terrorist, who had no ties to either al Qaeda or the Taliban at the time of his capture.
In his sworn affidavit, the recently resigned case prosecutor said he had come to agree with the defense. But, he wrote, war-on-terror record keeping and bureaucracy, especially in the intelligence areas, meant records that could help the Jawad case might not surface before his proposed January trial.
Proposed plea deal
Vandeveld, a veteran civilian prosecutor in Pennsylvania, then proposed a plea agreement to help rehabilitate Jawad and return him home.
Pentagon supervisors rejected the idea.
So Vandeveld quit, offering to finish his reserve tour in Afghanistan or Iraq -- the fourth high-profile resignation from the four-year-old war court's prosecutors corps.
''That this even got this far is just indicative of a deeply, deeply flawed system without a moral or ethical compass,'' said Air Force Reserve Maj. David Frakt, Jawad's defense counsel, in his continuing quest to have the charges dismissed and his young client sent home.
The development has once again cast the little-known foot soldier into the forefront of Pentagon war court controversies. Last month, judge Henley banned the war court's ostensibly independent legal advisor, Air Force Brig. Gen. Thomas Hartmann, from a role in the case because of a perception of pro-prosecution bias.
On Thursday, deputy chief defense counsel Mike Berrigan alleged that Hartmann had been involved in the Jawad case again. As Vandeveld was resigning, Berrigan said, Hartmann ''asked'' the prosecutor ``to undergo a mental status evaluation.''
'Nothing wrong'
Vandeveld's successor, another lieutenant colonel, escorted him to Walter Reed Medical Center, where, Berrigan said, a ``psychiatrist found nothing wrong with lieutenant colonel Vandeveld -- and wanted him to return to duty the next day.''
The Chief War Crimes Prosecutor, Army Col. Lawrence Morris, refused to confirm the role of either man in the psychiatric exam, citing privacy issues.
But, he said, the government was willing to address the issue if it came up at the war court.