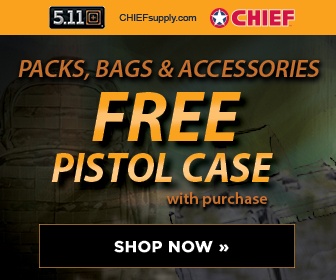 Seattle Times
March 14, 2008
Pg. 13
By Hal Bernton, Seattle Times staff reporter
FORT LEWIS, Pierce County — For three years, thousands of Army soldiers from this Western Washington post patrolled the northern Iraqi city of Mosul. More than 40 lost their lives.
With the security situation improved, the last of three Fort Lewis Stryker brigades withdrew in mid-2006, but during the past year, as U.S. forces clamped down on al-Qaida activities farther south, Mosul has once again emerged as a violent center of insurgent activities, a key U.S. commander said on Thursday.
The experience in Mosul offers a cautionary note as the U.S. military nears the fifth anniversary of the Iraq war amid a drawdown of American troops.
"Al-Qaida realizes that this is an area they want to retain, and they're fighting pretty hard for it." said Lt. Gen. James Dubik, the former Fort Lewis commander who now heads U.S. Army efforts to rebuild Iraqi forces.
Dubik spoke from Baghdad's Green Zone in a videoconference with Washington state reporters.
He cited a major expansion of Iraq's forces, including the addition of 44,700 Iraqi army personnel and 29,800 local police in the past six months. He also cited declines in civilian deaths and the overall levels of violence.
But Dubik said the gains are fragile. Two large suicide attacks this month caused 104 civilian deaths, and a concerted effort by insurgents has reignited sectarian fighting, he said.
He also predicted some tough spring fighting for U.S. troops as they continue their push against insurgents.
"I've stopped being an optimist or a pessimist here. I've tried to look at things very realistically," Dubik said. "I'm probably going to come home Mr. Yin and Mr. Yang. Everything is qualified here."
Dubik served as Fort Lewis commander from 2004 to spring 2007. During that period, the largest Army post in the West stepped up its involvement in the war and its high-tech Stryker brigades played an increasingly important combat role in Iraq.
In Iraq, Dubik has drawn upon his Fort Lewis experience to help rebuild the Iraqi army, which was vanquished in the early months of the war and then disbanded by U.S. decree. He also is helping re-establish Iraqi national and local police forces, as well as militias that include some former insurgents now paid to fight alongside the U.S. forces.
Since December, Dubik's role has taken on added urgency as the U.S. Army began a seven-month withdrawal of five combat brigades.
"What we do is make sure where coalition forces are reducing. We put emphasis on increasing security forces of Iraq," Dubik said. "That police are hired. That the army forces are there. That their maintenance is better. We put a special spotlight in those areas."
After the drawdown, the military will conduct a new security assessment. Those findings will help Gen. David Petraeus, the head of U.S. forces in Iraq, decide whether to propose more reductions of American troops.
Dubik is uncertain when his tenure in Iraq will end but is prepared to stay another year. He maintains a dawn-to-dusk work schedule that includes numerous meetings with Iraqi officials. One big push is to improve Iraqi maintenance and supply services, a key to a self-sustaining military.
In his down time, he works out and has written nearly 700 letters — not e-mails — to his wife and family.
"This has been a job that I've had the highest highs and the lowest lows of any job that I had," Dubik said. "I have had tremendous successes. Things to be proud of, things that you can see and just know that you are part of history."
Then there are the inevitable frustrations when things that appear so easy to accomplish end up "so darn hard."