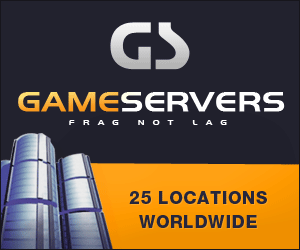 Washington Post
December 8, 2006
Pg. 10
9 Former Prisoners Want Rumsfeld and Others Held Responsible for Torture

By Carol D. Leonnig, Washington Post Staff Writer
In a federal courtroom today, nine former prisoners at U.S. military prisons in Iraq and Afghanistan will seek through an unusual lawsuit to hold outgoing Defense Secretary Donald H. Rumsfeld and top military commanders personally responsible for the torture they say they endured.
Rumsfeld's lawyers will argue that he cannot be held legally responsible because anything he may have done -- including authorizing harsh interrogations at the Abu Ghraib and Bagram detention facilities -- was within the scope of his job as defense secretary to combat terrorists and prevent future attacks.
At stake is whether the former prisoners can move forward with four lawsuits, filed last year against Rumsfeld, retired Lt. Gen. Ricardo S. Sanchez, former Brig. Gen. Janis L. Karpinski and Col. Thomas M. Pappas and now consolidated into one case. That would take the cases into the politically volatile discovery stage, with the plaintiffs' lawyers at the American Civil Liberties Union and Human Rights Watch deposing senior military and administration officials about the beatings, sexual assaults and psychological damage detailed in the military's own investigations.
Chief U.S. District Judge Thomas F. Hogan must rule on whether the former prisoners -- all foreign nationals -- have rights under the Constitution or international law to make their claims, and whether government officials are immune from liability for their actions and those of their subordinates.
At this stage, Hogan must assume that the torture described by the plaintiffs did occur and was authorized, tolerated or ignored by Rumsfeld and his command teams at Abu Ghraib in Iraq and at an airfield prison at Bagram, Afghanistan. Later, if the case goes to trial, the plaintiffs would have to prove the abuse.
Experts said the law surrounding who can bring such claims and whether government officials can be held accountable for some actions during wartime has been changing rapidly. This summer, in Hamdan v. Rumsfeld, the Supreme Court ruled against the government's broad view of executive power over detentions. Two new laws enacted by Congress for the administration in 2005 and in October of this year aim to eliminate most court review of government detention practices.
Against that backdrop, neither side has an obvious legal advantage, experts say.
"It's a difficult lawsuit to prevail across the board, but it's not one that doesn't have legitimate basis in the law," said Linda Malone, a visiting professor of national security at the University of Virginia School of Law.
The central claim by Rumsfeld and other officials is that the plaintiffs have no rights under the Constitution and that the Military Commissions Act, signed into law in October, bars court review of any pending cases involving detention. They also argue that under the 1988 Westfall Act, which amended federal tort law, the officials are protected from personal liability because the actions that are alleged occurred within the scope of their employment.
Malone said that is a relatively weak part of the officials' defense.
"In international law, the prohibition against torture is one of the most serious conventions," Malone said. "There is an obligation to prosecute and punish those crimes. Just to say it's within the scope of his job -- there simply has to be more to his defense than that."
Malone said the weakest part of the plaintiffs' case is their effort to establish that Rumsfeld and others had a command responsibility to stop the torture and did not do so.
"Then you've got to prove who knew what when," Malone said.
Plaintiffs lawyers believe that if the cases are not dismissed, proving that the detainees were treated in inhumane, degrading ways -- in seeming violation of the Geneva Conventions -- will not be difficult. Their legal briefs quote generously from the investigative reports of military commanders and government panels to make their claim.
They point to a pattern of military misconduct in Iraq and Afghanistan prisons, identified by the Army's Fay-Jones report, and to harsher interrogation methods Rumsfeld authorized in December 2002, according to a panel headed by former defense secretary James R. Schlesinger. These include the use of stress positions, isolation and extreme hot and cold temperatures.
Karpinski, who oversaw the Abu Ghraib prison, was demoted to colonel after the abuse found there and later said she was made a "scapegoat" to protect her superiors. Sanchez was commander of coalition ground forces in Iraq during the Abu Ghraib scandal; he retired in 2006, calling his career a casualty of the prisoner abuse. Pappas, a former commander of military intelligence at the prison, was given immunity in exchange for his testimony against an army sergeant.
"This is not about a few police officers who got out of line," said Deborah Pearlstein, a lawyer with Human Rights Watch. "The core of this case has to do with an overarching policy, a pervasive policy of allowing torture."
A Pentagon spokesman, Lt. Col. Mark Ballesteros, said the agency has not found evidence of a broader policy of allowing torture, as alleged by the plaintiffs.
"The Department of Defense has conducted 12 major reviews of detention operations," Ballesteros said. "None of them ever found that DoD ever promulgated interrogation policies or guidance that directed, sanctioned or encouraged the torture or abuse of detainees."