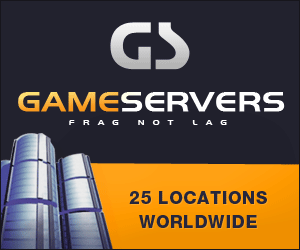 Washington Post
September 30, 2008
Pg. 2
Executive Director Helped Defense Contractor Friend Win Lucrative Deals

By Jerry Markon, Washington Post Staff Writer
The CIA's former top administrator pleaded guilty yesterday to steering agency contracts to a defense contractor and concealing their relationship, making Kyle "Dusty" Foggo the highest-ranking member of a federal intelligence or law enforcement agency to be convicted of a crime, officials said.
Foggo, 53, admitted that he conspired to defraud the government through his relationship with Brent R. Wilkes, a California businessman and close friend. Prosecutors said Wilkes took Foggo and his family on a $30,000 Hawaiian vacation and courted the CIA official with expensive meals throughout the Washington area, including at Ristorante La Perla in the District, the Capital Grille in Tysons Corner and the Serbian Crown restaurant in Great Falls. Wilkes also offered Foggo a job.
In return, court documents say, Foggo helped Wilkes get lucrative contracts, including one in which the CIA paid 60 percent more than it should have for water a Wilkes-affiliated company supplied to CIA outposts in Afghanistan and Iraq.
Foggo, a longtime logistics officer, was the CIA's executive director from November 2004 until May 2006, holding the agency's third-ranking position and one in which he oversaw the CIA's daily operations and budget. The position, which has since been eliminated, was sometimes referred to as "Mayor of the CIA." Foggo was accused of using his seniority and influence at a prior CIA job in Europe to help Wilkes. It is one of the first cases that has involved the CIA's clandestine operations in Europe and the Middle East.
Although Foggo, a Vienna resident, pleaded guilty to one count of wire fraud in U.S. District Court in Alexandria, prosecutors agreed to dismiss 27 other counts against him and to recommend a sentence of no more than 37 months in prison. Judge James C. Cacheris, after accepting Foggo's plea, took the unusual step of telling Foggo that his attorneys "have done a good job for you in this case." Under federal law, Foggo could receive a prison term of as much as 20 years when he is sentenced Jan. 8.
Defense attorneys had threatened in a secret court filing to expose highly sensitive intelligence programs and the covers of undercover operatives as part of Foggo's defense, according to a prosecution filing this month. Prosecutors had been fighting the defense threat -- a tactic in national security cases known as "graymail" -- and said they planned to introduce no classified information at trial.
Prosecutors and defense attorneys declined to comment yesterday. Nathan Sales, an expert on national security law at George Mason University, said the defense tactic might have accounted for the government's relatively light sentencing recommendation.
"The government may have been afraid that Mr. Foggo's lawyers would actually succeed in introducing some of this information into court," he said.
Foggo left the CIA abruptly in 2006 after word leaked that he had been targeted in a corruption investigation. The spy agency declined to comment on his plea, other than to say that it had worked closely with investigators from start. The CIA's inspector general had begun a separate probe into Foggo's activities before the criminal investigation.
Current and former agency officials have followed the case with a mixture of astonishment and horror, especially after attorneys for Foggo -- who had been fiercely proud of his CIA affiliation -- threatened to expose the agency's secrets.
"It is a colossal disappointment," said one former high-ranking agency official who declined to be identified because of the sensitivity of the issue.
Foggo was first indicted in February 2007 in federal court in San Diego, but the case was transferred to Alexandria in February. Wilkes was initially indicted along with Foggo but was later dropped from the case. He was convicted last year in a separate corruption case in San Diego of showering then-Rep. Randy "Duke" Cunningham (R-Calif.) with more than $700,000 in bribes, including money for a mortgage, a yacht and prostitutes.
Staff writer Joby Warrick and staff researchers Meg Smith and Julie Tate contributed to this report.