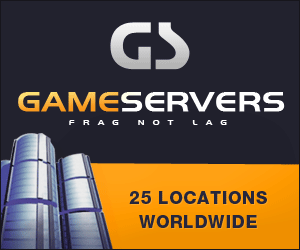 Washington Post
May 1, 2007
Pg. 6
By Dafna Linzer, Washington Post Staff Writer
George J. Tenet's close friends said he anticipated criticism for some of the claims and anger he expressed in his new memoir about his former life as director of the CIA. He did not expect, they said, that his detractors would include former CIA and military officers, or that he would be blamed for the deaths of U.S. troops fighting a war in Iraq that he knew had been badly planned from the start.
As his book, "At the Center of the Storm," debuted yesterday, six former CIA analysts called on Tenet to donate a significant portion of royalties to families of service members killed or wounded in Iraq. They also called on him to return the Presidential Medal of Freedom he was awarded in December 2004.
The signed letter chastised Tenet for bottling up criticism of the Bush administration's handling of the Iraq war for three years and then publicly focusing on how the White House may have sullied his reputation. The letter -- written by officers who have been vocal in their opposition to the war -- was widely circulated by e-mail to CIA and military veterans groups and blogs. Several former CIA officers who worked closely with Tenet in the run-up to the war said they agreed with the letter but did not want to become embroiled in a public fight with their former boss.
"What about the 3,000 Americans who are dead in Iraq?" asked a former senior CIA officer who left the agency shortly after Tenet resigned in 2004. "Where's George's sympathy for them? I think he is a guy that did care and tried to do the right thing, but he didn't have the moral courage to stand his ground when you need to."
Much of the criticism centered not only on the memoir but also on an interview Tenet gave to CBS News's "60 Minutes" Sunday night to promote it.
In the book, and during the sometimes combative interview, Tenet said there was never significant debate among President Bush's top advisers about the threat Iraq posed before the invasion. He wrote that the White House had no strategy for the post-invasion period and that senior CIA analysts had warned Bush and others in the administration that a chaotic postwar situation in Iraq would be exploited by al-Qaeda.
But Tenet did not say those things publicly at the time of his resignation, when Bush was running for reelection and championing progress in Iraq, and he remained publicly silent for three years, until he completed the book, which garnered a $4 million advance.
Mark Lowenthal, a former Tenet adviser at the CIA, said Tenet's silence was appropriate. "You don't go out slamming the door. George saying these things or not saying them is not going to save a single life in Iraq; that's just silly."
W. Patrick Lang, a retired Army colonel and former Middle East analyst for the Defense Intelligence Agency, said he was most bothered by Tenet's explanation of his use of the phrase "slam dunk" in December 2002 during a meeting with Bush about the case for war. Bush administration officials have said Tenet was describing the intelligence on Iraq's alleged weapons programs, but Tenet said he was explaining the ease with which a public case for war could be made.
"An intelligence officer should not be in the business of selling a war to the American people," Lang said.
John Moseman, Tenet's former chief of staff, said the book is "a valid attempt to balance a record that has been badly distorted." He added, "Most of these people haven't read the book yet, but if they take a breath and read the book they will see that George takes a fair amount of responsibility."
Perhaps most upsetting, Moseman and Lowenthal said, was Jeff Danziger's political cartoon yesterday, which tied Tenet directly to the mounting American deaths in Iraq. Above a caption that reads: "George Tenet passes out some complimentary copies of his book," is a drawing of Tenet placing books on the headstones of U.S. troops killed in Iraq.
The CIA stayed out of the controversy yesterday, issuing a statement that honored Tenet's service and noting that his final years of leadership occurred during an intense and challenging time. "Through it all, he never wavered in his concern for the mission of the Agency or in his dedication to its people."
Staff researcher Julie Tate contributed to this report.