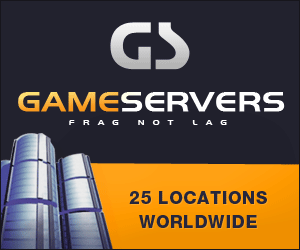 New York Times
October 2, 2008
Pg. 16
By Helene Cooper
WASHINGTON — The Bush administration's top envoy for North Korea, Christopher R. Hill, extended his trip to Pyongyang on Wednesday as negotiators from both sides searched for a way to salvage a nuclear disarmament deal that the White House had hoped to portray as a major achievement.
The administration is desperate to restore an accord that has been teetering on the edge since last week, when North Korea broke the seals that United Nations inspectors had placed on its equipment and said it was restarting a facility to manufacture bomb-grade plutonium.
State Department officials maintained that Mr. Hill would not offer substantive concessions but had proposed changes in what one official described as the "choreography" of arrangements meant to verify the accord.
Administration officials have acknowledged that the accord could collapse if the two sides do not reach an agreement this week. The Bush administration has already been fending off criticism from conservatives in Washington who argue that the United States should have extracted more concessions as part of the nuclear pact.
North Korea was supposed to be dismantling its nuclear reactor at Yongbyon as part of the agreement, and any resumption of nuclear work at the complex would violate the terms of the agreement, which was announced with fanfare in June and was followed by North Korea's public demolition of a cooling tower at Yongbyon.
North Korea's government has complained that the United States has not kept its part of the deal to remove the country from a list of state sponsors of terrorism, and instead has made new demands. Those include requiring North Korea to accept a strict and intrusive verification system before the United States would carry out reciprocal steps.
Mr. Hill is trying to find a work-around. One possibility, a senior administration official said, would be to rely more heavily on China, as close to an ally as North Korea has at this point, by giving it a more prominent role in verification efforts. Under one scenario, the official said, North Korea would submit a list of its nuclear sites to China, rather than to the United States; it would still have to permit inspections from American and Chinese officials.
Mr. Hill will continue negotiations on Thursday in Pyongyang, North Korea's capital, administration officials said. The reported ill health of Kim Jong-il, the North's leader, has also added uncertainty to the efforts.
In Seoul, South Korea, on Tuesday, Mr. Hill told reporters that an agreement on verification did not mean that the North would be subject to immediate inspections. "The verification will actually take place later on, but we need to know what the rules of the road are for verification," he said.
Choe Sang-hun contributed reporting from Seoul.