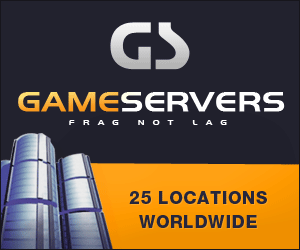 BEN WALKER
Associated Press
NEW YORK -
An English springer spaniel with a preference for chicken-and-garlic treats prevented America's top dog event from turning into "The Cosby Show."
Diamond Jim jumped into handler Kellie Fitzgerald's arms after being picked for best in show Tuesday night at the Westminster Kennel Club.
Dressed in a glittering copper top that perfectly matched her brown-and-white pet, Fitzgerald cuddled the 6-year-old certified therapy dog.
"I'm over the moon," she said.
Diamond Jim beat out a Dandie Dinmont terrier co-owned by Bill Cosby, as he did at the big AKC/Eukanuba event in December. The springer was the nation's No. 2 show dog last year behind Cosby's entry - Fitzgerald also repeated, having gone best in show at Westminster in 2000.
"Bill Cosby and I are good friends," she said. "We're both competitive. We both wanted to win."
Cosby's run of bad luck on the green carpet of Madison Square Garden continued. He'd lost with several top dogs in the past, and avoided coming this time to stave off the jinx.
Judge Robert Indeglia said he wished he had ribbons to give to all seven final contenders. Yet with only a purple-and-gold prize, he pointed to Diamond Jim.
Diamond Jim beat out the Dandie Dinmont, a pair of white poodles and a petit basset griffon vendeen, plus an Akita and a Bouviers des Flandres that pitted a husband and wife against each other. Larry Fenner handled the Bouviers and Laurie Jordan-Fenner guided the Akita.
With a few dogs barking and baying backstage, Diamond Jim was chosen out of the overall 2,628 entries in 165 breeds and varieties.
"I wanted him to go out with a bang," Fitzgerald said. "He shows 110 percent all the time. Fabulous, fabulous dog. He really excels in the big ring."
The dog commonly called James earned more than the silver bowl trophy - he also got to chow down. Fitzgerald said he did not eat before the show. Once it was over, he snacked on goodies that fell on the floor.
On Wednesday, he'll make a tour of the morning TV shows and enjoy a big meal at famed New York restaurant Sardi's.
This was his 51st best in show victory, and his last. He's retiring from the show world to live the life of a therapy and obedience dog. He's already worked with Alzheimer's patients.
Fitzgerald felt James' win illustrated that Westminster is more than merely a beauty pageant for primped and pampered pooches.
"They're working dogs," she said. "He's not going to be just a couch potato."
Diamond Jim will stay with Fitzgerald for about a week in Bear, Del. - "he likes my big backyard" - before heading home to his owners in Virginia.
She's had him for 2 1/2 years and "it's going to be difficult to give him up. He lives in my house."
This was the 100th time that best in show was presented at Westminster, and the sixth time that an English springer spaniel won. Terriers have won 44 times.
The Dandie named Harry was the nation's top show dog last year with 57 best in show victories. He fell short at Westminster last February when he slipped on the slick carpet.
Harry certainly drew his share of cheers from the crowd of about 15,000. Right before Indeglia, a cardiac surgeon, made his choice, a few fans shouted out, "Let's go, Harry!"
Cosby's daughter, Erinn, sat in the second row and hoped for a big win. On Monday night, she kissed her dad's dog on the mouth after he took the terrier group.
Named for Prince Harry, the dog officially named Hobergays Fineus Fogg was bred in New Zealand and won 30 events in Australia before going to live in Pleasanton, Calif.
After winning the sporting group earlier in the evening, Fitzgerald was asked about again taking on the Dandie. She was aware the upsets had a way of happening at this event.
"It's the Garden and it's Westminster, anything can happen," she said.