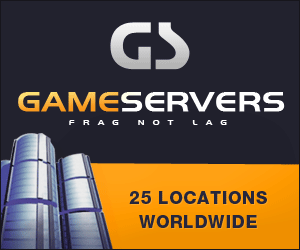 Washington Times
February 7, 2007
Pg. 5
U.S. casualties steady, however

By Rowan Scarborough, Washington Times
The enemy in Iraq has been able to deploy twice as many improvised explosive devices, or IEDs -- the weapon that kills the most U.S. troops -- now versus a year ago, the nation's senior military officer told a Senate committee yesterday.
The increase means the billions of dollars spent to date to defeat the roadside and vehicle-borne bombs have only managed to keep U.S. casualties steady.
"The increase in the number, despite the decrease in their effectiveness, has resulted in about a sustained level of casualties from IEDs," Marine Gen. Peter Pace, Joint Chiefs chairman, told the Senate Armed Services Committee. He said another reason that casualties have not declined is that Iran is providing the enemy with more-powerful IEDs, called "explosively formed projectiles."
The fact that various insurgent factions are able to produce more IEDs after a year of intensive coalition raids on ammo caches and assembly stations shows how sophisticated and well-funded the enemy has become.
Gen. Pace and Defense Secretary Robert M. Gates were testifying on President Bush's proposed $622 billion defense budget for fiscal 2008, including $141 billion for wars in Iraq and Afghanistan. The Pentagon is asking Congress for an extra $6.4 billion for its Joint Improvised Explosive Device Defeat Organization, which fields surveillance and jamming systems designed to spot or disable IEDs before they explode.
The Army says IEDs are responsible for 80 percent of soldier casualties.
On the Iraq war, the surge announced by Mr. Bush on Jan. 10 is dependent on Iraqi brigades showing up in force in Baghdad to combine with American troops to fight insurgents. Mr. Gates testified that Army Gen. George Casey, the outgoing U.S. commander in Iraq, told him the first Iraqi brigade showed up at 60 percent strength. He said Gen. Casey judged the rate as "better than expected."
Iraq army units often lose large number of soldiers who are paid in cash and return to their families to pay bills. Some refuse to leave their home areas.
The latest offensive to quell violence in Baghdad will have a "rolling implementation" as more Iraqi and U.S. troops arrive, Mr. Gates said. He has asked his staff for a sophisticated checklist of benchmarks that will tell whether the surge of 21,500 U.S. troops is working.
On Afghanistan, Mr. Gates said he is extending by 120 days the deployment of a 10th Mountain Division brigade and is accelerating the movement of an 82nd Airborne brigade to help prepare for the Taliban's expected spring offensive.
Sen. John McCain, Arizona Republican, said retired Marine Gen. James Jones, former NATO commander, told him European allies are still not contributing enough forces.
"Our allies are not only not sufficiently assisting us in troops but in rules of engagement, helping in setting up the judicial system, training of police," Mr. McCain said.
Mr. Gates used the hearing to make a major announcement. The Pentagon will ask Congress to approve creating a new combatant command -- this one for Africa.
Right now the troubled continent is the military responsibility of two commands. U.S. Central Command has East Africa, a hotbed of al Qaeda activity, while U.S. European Command, which is part of NATO, covers the rest of the continent.
"This command will enable us to have a more effective and integrated approach than the current arrangement," said Mr. Gates, who called the split jurisdiction "an outdated arrangement left over from the Cold War."