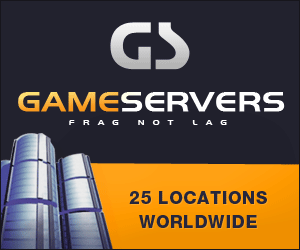 It looks like eminent domain has been curtailed in Ohio and Louisiana, Florida, Michigan, South Carolina, Georgia and New Hampshire will vote on state constitutional amendments this fall.
Court ruling says city can't take property


By Gregory Korte and Steve Kemme, The Cincinnati Enquirer
NORWOOD, Ohio — The city of Norwood cannot take property by eminent domain to give to a private developer, the Ohio Supreme Court ruled Wednesday.
In holding parts of Ohio's eminent domain law un- constitutional, the state's highest court set a different course than the U.S. Supreme Court did in its
Kelo v. New London
decision last year.
There, the Supreme Court ruled that a Connecticut city's taking of property for economic development was constitutional — but made clear that state constitutions could set different standards.
The Norwood case is the first major eminent domain case to reach a state supreme court since
Kelo
.
The case was brought by Joseph Horney, Carl and Joy Gamble and Matthew F. Burton, who argued that the city should not be able to take their properties and deed them over to Rookwood Exchange Partners for a $125 million shopping and office complex.
"The Ohio decision is a total victory for home and business owners in Ohio and across the country," said Dana Berliner, an attorney for the Institute of Justice, a Washington-based libertarian organization that represented the three owners. "It will set an example for courts across the country to reject the Supreme Court's disgusting decision in the
Kelo
case."
The three "holdouts," unlike the dozens of other property owners who sold their houses to the developer for two or three times the appraisal value, refused to sell and took the case to the state Supreme Court.
The decision was a blow to the city of Norwood, which had counted on $2 million a year in additional tax revenue to help balance its budget.
Richard Tranter, a lawyer for Jeffrey R. Anderson Real Estate, one of the Rookwood partners, declined to say what the developer's next step would be.
"This is a sad day for Norwood and other Ohio cities desperately trying to revitalize their communities," Tranter said.
The houses of the three plaintiffs are still standing, under a Supreme Court injunction blocking their demolition. They're the only houses left in what used to be a neighborhood of about 70 middle-class homes. They've been fenced off, salvaged for parts and neglected for more than a year.
Joy and Carl Gamble — who moved to Independence, Ky. — say they plan to move back to the old neighborhood. "At last, at long last," Joy Gamble said. "The Ohio Supreme Court has just made this a constitutional republic, the way it should be."
The court decision comes days before a task force is scheduled to recommend sweeping changes in eminent domain law to the Ohio General Assembly.
Six legislatures have put constitutional amendments on the ballot this fall to let voters restrict eminent domain — Louisiana, Florida, Michigan, South Carolina, Georgia and New Hampshire.
In addition, 29 state legislatures have passed laws limiting eminent domain since the
Kelo
decision last year, according to the National Conference of State Legislatures. Laws are in effect in 26 of the states.