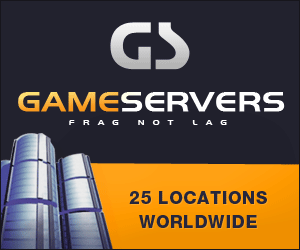 Norfolk Virginian-Pilot
May 24, 2007 By Louis Hansen and Kate Wiltrout, The Virginian-Pilot
NORFOLK - Over the past eight months, the aircraft carrier Eisenhower and its sister ships patrolled the waters of the Middle East, sending bomb-laden planes to the skies over Iraq and Afghanistan - and a reminder to Iran of U.S. military muscle.
Wednesday, as families waited for four ships bearing more than 6,000 sailors to return, the accomplishments of the Anzio, Ramage, Mason and Eisenhower seemed irrelevant.
The day's mission was far more personal: find, and hug, their sailor.
As is Navy tradition, the sailors who'd earned or won the right to the "first kiss" hit the pier soonest, followed by fathers of babies born during the cruise.
"It feels wonderful," Seaman Ernie Gartung said, cradling his 8-week-old son, Ernest III, for the first time.
Gartung deployed on Valentine's Day, in the middle of the guided missile cruiser Anzio's tour and his wife Allison's pregnancy. Allison Gartung and her family drove 13 hours from Tennessee this week for the reunion.
"It's been rough," she said. But the sight of her husband on a brilliant May day brightened her spirits. The afternoon would be turned over to the new dad, she said, and "whatever he wants to do."
Sarah Campbell had her arms full while waiting for her husband, Chief Petty Officer David Campbell. Mom held 3-year-old Savannah on one hip and 18-month-old Dawso n on the other.
Dawson's strawberry-blond hair glowed in the sunshine.
"Daddy made me promise to keep it long so he could take him for his first haircut," Campbell said.
The chief's homecoming on the Mason also marked a homecoming for Sarah, Savannah and Dawson, who moved back to Virginia Beach a month ago after spending most of the deployment with family in North Carolina and Indiana.
Some spouses and parents held signs to catch their sailor's eye.
Holly Davis had a poster made to look like a milk carton, with a picture of her husband, Petty Officer 1st Class Brian Davis, and the message, "Missing since 10/3/06. Have you seen OS1 Davis?"
Racquel Schiller, also waiting for the Anzio to arrive, toted a sign with a photo of her fiance in Wild West garb: "On the run since 10.03.06," it read. "Wanted for: theft of fiancee's heart."
A few piers away, Liana Cruz waited for her former ship - and her future husband - to come in.
A petty officer first class now working at Oceana Naval Air Station's Dam Neck annex, Cruz served aboard the destroyer Mason as a sonar technician. That's where she met Petty Officer 3rd Class Zachary Silas. The pair will wed Saturday at his house in the Pungo area of Virginia Beach.
A teddy bear and six red roses in hand, Silas found Cruz on the pier and swept her into a tight embrace.
His 79-year-old grandmother, Doretha Butler, waited impatiently for the next hug. Swaying to the music from nearby loudspeakers, Butler wore a smile as bright as her hot pink fleece outfit.
"That's my grandbaby," said Butler, who came from Dallas for the celebrations. "I almost wanted to make him turn her loose."
After hugging his grandmother, father and Cruz's 5-year-old daughter, Silas finally greeted his mother.
"Momma, come over here," he said, opening his arms wide again.
For all the romance of pierside reunions, some of the most emotional greetings passed between parents and children.
Around 11 a.m., the red, white and blue lei-draped bow of the Eisenhower steamed into sight, sending waves of cheers through the crowd at Pier 14.
An hour later, Joyce Campbell grabbed her son, Petty Officer 3rd Class Scott Campbell, for one of the first kisses off the Ike. The $200 she spent on raffle tickets for the honor paid off.
"A dream come true," she said through tears. "Just a dream come true."
Scott Campbell, 21, was satisfied but drained from his first deployment. An aircraft mechanic, Campbell toiled between 12 and 16 hours a day, often seven days a week, keeping F/A-18 Hornets ready to fly.
"There were some nights we didn't go to sleep," he said.
About 70 percent of the Eisenhower's crew members were on their first deployment.
Capt. Dan Cloyd, the Ike's commanding officer, said the crew did a great job on a long cruise. In addition to sending planes to support the wars in Iraq and Afghanistan, the Ike patrolled the coast of Somalia and co-starred in a show of force toward Iran.
In the biggest Navy buildup in the Persian Gulf since the invasion of Iraq, the Eisenhower and a West Coast-based carrier, the John C. Stennis, joined more than a dozen other U.S. warships for exercises just four days after Iran captured a British Navy team.
Cloyd said he was proudest of contributing to efforts in Iraq and Afghanistan.
"We know there are soldiers, sailors, airmen and Marines alive today because of what our team did," Cloyd said. Carrier-based planes flew close air support missions over Iraq and Afghanistan, responding to U.S. troops on the ground.
Capt. Scott Stearney, commander of Carrier Air Wing Seven, said Virginia Beach-based F/A-18 Hornets and Super Hornets assigned to the Eisenhower strafed and bombed targets attacking coalition troops in both nations.
Those aviators, as well as crew members of electronic jamming and surveillance planes and helicopters, often spent 12 to 14 hours a day in the air, much of it over combat zones, Stearney said. Of the 12,000 sorties flown by the wing's 61 aircraft, more than a third were combat flights.
"We supported the soldier on the ground," Stearney said. "They were being engaged in dire situations."
Lt. Shannon Moore, a helicopter pilot with the call sign "Splash," was greeted by 20 family members from Florida and Ohio holding up a homemade sign, "Splash is #1."
Like many sailors, Moore regularly read children's books in the ship's TV studio and sent the recordings home to his three children.
"It's been a long cruise," Moore said. "It's been tough."
His wife, Becky, knew what her husband wanted at the end of the deployment: "He wants to sit in his La-Z-Boy and watch his kids."
Capt. Perry Bingham, skipper of the Anzio, finished his eighth deployment Wednesday.
"It was a very, very long deployment, the longest one I've ever been on," Bingham said by phone from the ship Tuesday. He noted, though, that the Pentagon recently extended Army combat tours from 12 to 15 months.
"There's a little emptiness in all of us," Bingham said. "You always want to be able to do more for those on the ground in Iraq and Afghanistan."