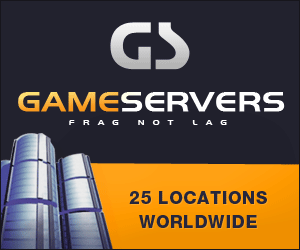 New York Times
April 18, 2007
By Mona El-Naggar
CAIRO, April 17 — An Egyptian nuclear engineer who worked for the country's Atomic Energy Agency has been arrested and charged with spying for Israel, the government authorities said Tuesday.
A government statement said the engineer, Muhammad Sayyid Saber Ali, had delivered "important and secret information" about the agency and about one of two nuclear reactors in Egypt to "Israeli intelligence elements" in exchange for about $20,000 transferred to a bank account.
The Egyptian authorities arrested Mr. Ali in Cairo upon his arrival from Hong Kong on Feb. 18.
In the Middle East, a region uneasy about Iran's nuclear program and seeking its own sources of power, interest in nuclear energy is strong. Saudi Arabia is scrambling to build support for a regional system of reactors and Turkey is preparing for its first atomic plant.
In Egypt, Gamal Mubarak, son of President Hosni Mubarak and assistant secretary general of the ruling National Democratic Party, announced last September the country's intention to resume its nuclear energy program, which was frozen after the Chernobyl explosion and fire in 1986. President Mubarak and several Egyptian officials have reiterated that intention, emphasizing its "peaceful purposes."
The government statement said that in 1999, Mr. Ali "frequented" the Israeli Embassy in Cairo, seeking an academic scholarship in nuclear engineering from Tel Aviv University. He later made several visits to Hong Kong where he met with the Israeli intelligence agents, agreed to cooperate and received a laptop with a coded program for spying, the statement added.
The Israeli Foreign Ministry was skeptical about the accusations on Tuesday.
"Unfortunately, all too often we see stories like this out of the Egyptian capital, stories which in the end prove to be totally without foundation," said Mark Regev, a spokesman for the ministry. "This particular story is something we know nothing about. We heard about it from the media."
This is the second case of accusations of Israeli espionage announced by the Egyptian authorities this year. An Egyptian student arrested in January, who also holds Canadian citizenship, is on trial on similar charges and faces a possible prison sentence of 15 to 25 years.
Separately, the Israeli internal security agency Shin Bet said Tuesday in a statement that it had noticed an increase in Iranian intelligence agency activity against Israel in the past year. Shin Bet said Iranian intelligence had tried to recruit several Jewish Israelis of Iranian origin when they visited relatives in Iran. No restrictions are placed on Israelis visiting Iran because Israeli law does not consider Iran an enemy country.
Israel Radio cited a high-ranking Shin Bet official as saying that 10 Israelis had completed the initial stages of recruitment and had begun to receive payment for expenses, but that it had become apparent as they were being interrogated that they had not provided any intelligence information to the Iranians.
According to Shin Bet, the recruitment process usually started in the Iranian Consulate in Turkey, where Israelis go to obtain Iranian passports or papers to enter Iran. Shin Bet identified two Iranian intelligence agents who it said had posed as diplomats in the consulate in Turkey.
Isabel Kershner contributed reporting from Jerusalem.