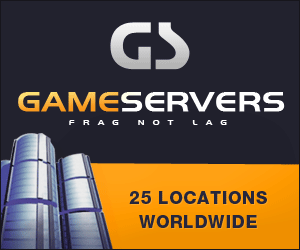 Afrikaner old-age pensioners attacked with hammers, bottle and tortured for two hours: including attempt to torch them
2012-03-09 BLACKHEATH, Randburg: Beeld journalist Jody Nel interviewed the battered, bruised old-age Afrikaner pensioners Willem, 81, and Salome Botha, 77 -- recovering from their two-hour torture ordeal at the hands of three drunken black males. She spoke to the brutalised couple 's shocked housefriend Paul Zietsman in the intensive-care unit of a local hospital.
BLACKHEATH. The Botha couple's three black male attackers tore out their security door and immediately started beating and battering the old couple. They have no other family since the death of their only child Mrs Heleen Kulyk in 2004. said Mr Zietsman.
They were brutally assaulted and tortured for at least two hours: bashing Willem in the face with a hammer, and Salome's nose was broken after they threw a bottle into her face. They poured alcohol over the defenceless couple and threatened to torch them to death and to rape the old woman. Mrs Botha was roughly dragged out of the bedroom across the tiles in the hallway.
Their house-friend Mr Paul Zietsman said according to what the couple told him, the attackers 'were drinking heavily' throughout the ordeal. It's marked as an ordinary 'armed robbery'by the SAPS because some R800, cellphones and cheap cameras were 'robbed'.It's not known why the couple was tortured for two hours.
Apparently as they finally strolled out, Salome was able to alert Sarah who lives in a cottage behind their home and had apparently not heard the commotion. She pushed an emergency button, summoning the security services.SAPS constable Moloko Kgatle said that one of the attackers was arrested at the house. Zietsman said especially Mr Botha is badly traumatised. 'He's a very soft-hearted man, whereas Salomé is stronger: emotionally coping but physically in great pain'.
Kgatle said the arrested man – whose name was not divulged - 'appeared on charges of assault and armed robbery in the Johannesburg magistrate's court. It's not known whether the police are still looking for the other two torturers. From this article it also is not clear where Mr Zietsman was during the attack.
Unidentified Dutch woman kidnapped, murdered in unknown SA town
The Dutch news agency NOS: March 10 2012. As has only come known today, a 66-year-old Dutch woman was kidnapped and murdered in South Africa on Monday, March 5 2012 – but her body was found on Friday. The Dutch news report does not state in which town the woman was kidnapped and murdered. It merely said she 'lived in South Africa and was kidnapped in her own car on Monday'. A man who was arrested after overturning her car, confessed to kidnapping and killing her – and pointed out the site where her body was dumped. Three men have now been arrested. The Dutch Ministry of Foreign Affairs acknowledged the 'death report' to the NOS agency but provided no other details: no name, no town name.