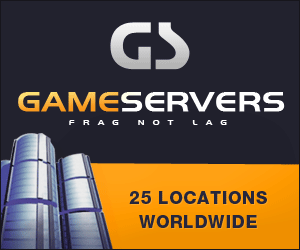 By JIM VERTUNO
AUSTIN, Texas (AP) -By the look of his Texas tank top and shorts, Kevin Durant might have fooled someone into thinking he'd changed his mind. Was it a hint he might stay in college?
No chance. The kid is leaving for the NBA.
Durant, an 18-year-old freshman and The Associated Press Player of the Year, said Tuesday he will leave the Longhorns to enter the June draft, bringing a quick end to what was a short but spectacular college career.
"I just thought it was time to go," Durant said at a news conference to announce his decision. "It's been my dream for a while. I felt I was ready."
After an All-American season in which he swept the major player of the year awards, few expected Durant to stay at Texas.
Now the question is whether he'll be the first player drafted. Durant and Ohio State's freshman center Greg Oden - who has not yet said if he'll leave college - are considered the likely first two picks.
"I know I'll be one of the higher picks. It doesn't really matter if I go one or two as long as I go," Durant said.
Durant's parents, Wayne and Wanda Pratt, said his year in college was invaluable.
"The University of Texas has been very good to him," Wayne Pratt said. "He's matured a lot."
So much so that the player whose diet often consisted of too much candy, who was so down humble he'd keep stats at team managers' pickup games, said he's ready to matchup up with Kobe Bryant, Tim Duncan and the rest of the NBA's best.
"You trying to scare me?" Durant said. "It will be a challenge ... I don't want to be just a player in the NBA. I want to have an impact."
Durant's attire at his news conference suggests he never wants to leave the basketball court.
Announcing a pro career sure to bring millions of dollars in playing and endorsement contracts might call for a new suit or at least a shower.
Instead, Durant's skinny arms poked out of his practice uniform as he sipped on a sports drink. He looked somewhat eager to get back on the court for a pickup game with his teammates when he was done answering questions.
"I'm still a part of this team," Durant said.
"I'm proud of him," point guard D.J. Augustin said. "I saw what he was going through. I know it was a tough decision."
Durant was one of the country's most heralded recruits when he arrived on campus. An NBA rule change required players to be 19 and out of high school for a year before they could enter the draft.
Durant was a dominant force in college from the start.
The Big 12 player and freshman of the year, He averaged 25.8 points and 11.1 rebounds - one of three players in the country to average more than 20 points and 10 rebounds.
He shot 47 percent from the field, 40 percent from 3-point range and 82 percent from the foul line. He led the Longhorns in steals and blocked shots and scored at least 30 points a Big 12-record 11 times.
He led Texas, which started four freshmen, to a third-place finish in the Big 12 and to the second round of the NCAA tournament, where the Longhorns lost to Southern California. The Longhorns finished 25-10.
"What he has accomplished this year has never been done," coach Rick Barnes said. "Everybody goes to college to better themselves. Very few get to see their dreams come so early in life."
Durant made his decision last weekend when he was in Los Angeles to receive John R. Wooden Award. Although word leaked out Monday night, Durant said he didn't tell his coach or his teammates until Tuesday.
He didn't really think about the magnitude of it all until he had a quiet moment by himself in his room. "I just started smiling," Durant said. "It's been my dream since I was young.