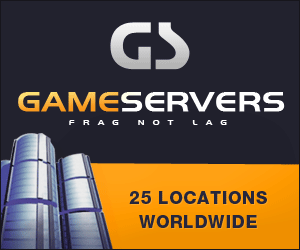 CHUCK SCHOFFNER
Associated Press
Duke found its way back to No. 1 in the AP women's basketball poll, despite losing four key players from last season.
The Blue Devils jumped over North Carolina to replace Maryland at the top of the poll Monday, two days after beating the Terrapins 81-62 with an impressive display of balance and defense. North Carolina remained second and Maryland, which had been No. 1 all season, slipped to third.
There also were changes at the bottom, with Mississippi and Kansas State joining at 24th and 25th. Arkansas and DePaul dropped out.
Duke began the season with some questions after losing second-team All-American Monique Currie and two others to the WNBA draft. The Blue Devils were No. 1 for five weeks last season and lost to Maryland in overtime in the national championship game.
The Blue Devils also are without 6-foot-5 junior Chante Black, who has yet to play this season because of a hyperextended right knee.
So to be 18-0 and ranked No. 1 - yes, coach Gail Goestenkors is surprised.
"We knew our players had to adjust to new roles," Goestenkors said. "Our role players had to become go-to players. I'm impressed how quickly they've adjusted to their new roles and embraced their new roles."
They've adjusted so well that Duke has defeated six Top 25 teams. The closest game in that bunch was a nine-point win over Bowling Green, now ranked 18th.
"I was worried a little early on with our nonconference schedule, knowing it was difficult and then how tough the ACC was going to be," Goestenkors said. "We knew we were young and searching for a new identity and thought we might hit some bumps along the way. This team has really responded to every challenge it faced."
The Blue Devils certainly have responded on the defensive end. They're giving up just 46.8 points a game and holding opponents to 30 percent shooting. Maryland is the only team that has scored more than 54 points on Duke.
Guard Lindsey Harding, the ACC defensive player of the year last season, sets the tone with her quickness. Harding and the other perimeter players can gamble because they have 6-7 Alison Bales lurking near the basket. Bales already has blocked 87 shots.
"It probably took a year for our guards to understand that they can get out and pressure a little more because Allie has their back," Goestenkors said. "This year we've become a lot more comfortable getting out and pressuring people and changing defenses."
Duke received 37 of 50 first-place votes from a national media panel and had 1,235 points - 23 more than North Carolina. North Carolina (19-0), which went into a game against Connecticut Monday night as the only other unbeaten team in Division I, had the remaining 13 first-place votes.
Maryland (18-1) had 1,128 points, just six more than No. 4 Tennessee (16-1), which hosts Duke next Monday. Ohio State was fifth, followed by Connecticut, Oklahoma, LSU, Stanford and Arizona State.
LSU dropped three spots after splitting two games, losing to Mississippi and beating Mississippi State. Ohio State, UConn and Oklahoma each advanced one spot.
George Washington climbed one place to 11th and Purdue went from 13th to 12th. Then it was Baylor, Vanderbilt and Louisville, followed by Georgia, Texas A&M, Bowling Green, Marquette and Middle Tennessee.
Baylor had the biggest drop within the poll, falling from ninth to 13th after losing to Oklahoma and Texas A&M.
California, Texas, Michigan State, Mississippi and Kansas State held the final five places.
Mississippi (15-4) made the Top 25 for just the second time since March of 1996. The Rebels were ranked once last season, getting in at No. 24 on Dec. 19, 2005.
Ole Miss, which beat Vanderbilt four days before knocking off LSU, has won six straight and eight of its last nine.
Kansas State (14-2) received its first national ranking since it was 16th in the final poll of the 2004-05 season. That was the last of 67 straight appearances in the Top 25 for the Wildcats, who have won 11 of their last 12. Their only loss in that stretch was to Oklahoma.
DePaul (11-6), which was 24th last week, has seen its roster thinned by injuries. The Blue Demons have lost three straight and five of six. Arkansas (16-3), which had been 25th, beat Auburn in its only game last week but lost to Vanderbilt and Mississippi State in the two previous games.
The No. 1 ranking was the 26th for Duke, which was bumped from the top spot twice last season. The Blue Devils led the first three polls before being replaced by Tennessee, even though they didn't lose until late January. Duke returned to No. 1 on Feb. 13, but dropped to second two weeks later after losing at North Carolina.
"I'm proud for the players. They've been working so hard over the course of the season to gain respect," Goestenkors said. "But it's become painfully clear to us that rankings and such really don't matter. We probably understand that better than most teams."