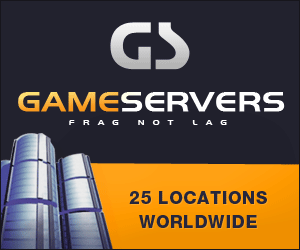 Federal Times
July 28, 2008
Pg. 1
Top jobs go to military retirees

By Stephen Losey
The Defense Department is increasingly turning to retired military officers to fill its top civilian ranks. And some experts worry that career civil servants without military experience are falling behind.
Retired service members are often viewed as more qualified than career civilians because the military provides them more education, training and leadership opportunities, experts say.
"No doubt there are some very fine retired military doing a great job," said Carol Bonosaro, president of the Senior Executives Association. "But they certainly have a leg up. In the military, as you move up through the ranks, it's pretty clear what you do to be successful. That's not been clear on the civilian side, nor has it been fair."
The Pentagon wants to try to level that playing field. It is preparing new programs to improve its civilian employees' training opportunities and to increase their experience in other parts of the government as part of an effort to make career civil servants more competitive.
"We have not been as aggressive in making sure our civilians have access to the same kind of education, the same kind of training, the same kind of competency development as the military members," Patricia Bradshaw, deputy undersecretary of Defense for civilian personnel policy, said in a July 14 interview. "We're all about hiring veterans. I think the challenge for us is balancing that and ensuring that [career civil servants] are trained and educated and able to compete with their military colleagues."
The Pentagon's main new program — the Defense Senior Leader Development Program — will debut in February. It is expected to help hone the leadership skills of hundreds of Defense employees at GS-14 and -15 and at the new National Security Personnel System's corresponding Pay Band 3. The Pentagon is reviewing applications to the program, and has not yet decided how many people will be able to participate.
And Bradshaw's office continues to work on establishing joint-duty rules that will eventually require anyone who hopes to join the Senior Executive Service to have experience working with other government agencies, though this may not be fully implemented for several years.
These improvements will be vital to helping set a career path for career civil servants and keeping them from becoming an underclass in the Defense Department, SEA's Bonosaro said.
The number of retired service members pursuing civilian jobs in Defense picked up after 2003, when former Defense Secretary Donald Rumsfeld waived a rule that forced retirees to wait six months before they could take a civilian DoD job. Retirees also found the department a more attractive employer after a 1999 law ended the so-called dual-compensation penalty at Defense. Repeal of the penalty allowed retirees who come back to work for Defense to draw both their full annuities and salaries; previously their salaries were docked.
Retired military at Defense's GS-14, -15 and senior executive levels ranged from 12 percent to 16 percent in 2003. Now they range from 20 percent to 26 percent.
And retired military are becoming increasingly likely to become promoted to SES. In 2003, 16 percent of SES promotions went to retired military; by 2007, retired military promotions reached 19 percent.
One of Defense's senior executives, who asked not to be identified, said career civil servants are going to have to improve their education and skills if they hope to compete with retired service members. Many retired military officers have commanded dozens or hundreds of people since their early 20s, he said, and have a wealth of management experience career civil servants usually lack.
"I've hired a lot of people, and typically the military guys are better educated," the executive said. "You have [retired] lieutenant colonels who have PhDs, and have spent 20 years in the military doing their jobs. Then you have a GS-15 with a master's degree and who doesn't have as much experience. Who do you pick?"
The two-year leadership development program Bradshaw has planned is the right idea, the executive said.
Program participants will spend 10 months of the program honing their national security knowledge and leadership skills at a military school such as the National Defense University [NDU}. They will spend their second year working through a development plan crafted just for them that aims to plug gaps in their expertise, Bradshaw said. They'll finish the program with a master's degree in their field of study.
"If you go through this, you will get the competencies that will be required and be far more competitive for SES positions," Bradshaw said. "It's not the only way you can get these competencies, but this is intended to be the department's premier program."
But merely finishing the program does not guarantee entry into the SES, Bradshaw said.
The program will replace the old Defense Leadership and Management Program, which Bradshaw said was self-paced and often took five years or longer to complete.
That's a good move, the executive said.
"DLAMP was terrible," he said. "It was too long, it wasn't focused enough. [Schools like NDU's National War College] do a great job teaching leadership and strategic vision."
And the joint duty requirements now being developed will also help create better senior executives, the executive said.
"An SES should be sort of a pentathlete — good at a lot of different things," he said. "The best way to develop those skills is to have a history of diverse jobs. As we look to the future and the kind of challenges we'll face, they're going to be more complex and require more interagency cooperation. We want people to have that background."
Bradshaw said that while the Pentagon is trying to improve training opportunities and is watching how the demographics of its top civilian ranks are changing, it doesn't think the shift has become a problem yet.
"We're not concerned at this point, but we are tracking it to decide when we need to be concerned," Bradshaw said. "We need to be attentive to the issue."