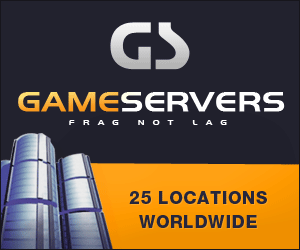 Washington Post
November 15, 2007
Pg. 18
By Emily Wax, Washington Post Foreign Service
ISLAMABAD, Pakistan, Nov. 14 -- Pakistani authorities on Wednesday arrested former cricket star Imran Khan, one of the last major opposition leaders to remain at large since the military-led government declared emergency rule and began widespread detentions. A former ambassador to the United States, Abida Hussain, was also arrested.
Khan, of the Pakistan Justice Movement, has wide support among student activists in Pakistan and had been in hiding since the emergency was imposed Nov. 3. He was seized one day after former prime minister Benazir Bhutto was placed under house arrest in Lahore. Another former prime minister, Nawaz Sharif, was deported from Pakistan two months ago, hours after he returned from exile.
On Wednesday, Bhutto intensified her attempts to reach out to disparate opposition figures, including Sharif, whose elected government was overthrown in the 1999 coup that elevated Gen. Pervez Musharraf to the presidency.
Bhutto had held quiet power-sharing negotiations with Musharraf for several months. But on Tuesday, she declared that she would not work with him and suggested that her Pakistan People's Party would boycott parliamentary elections in January.
"I am now working with all political leaders, including Nawaz Sharif. We feel all the political forces should come together," Bhutto said in a telephone interview Wednesday. "We may work together or we may work side by side. The issue is that we both agree there should be democracy. The important thing is that Pakistan is returned to its people, that martial law is ended, that General Musharraf steps down."
The president, meanwhile, pleaded his case with foreign news outlets, saying that Pakistan risked chaos if he were to resign. He would not say when emergency rule would end, but did tell the Associated Press that he expects to step down as army chief by the end of the month and serve his next presidential term as a civilian.
"I take decisions in Pakistan's interest and I don't take ultimatums from anyone," he told the news agency at his army office in the garrison town of Rawalpindi.
Musharraf has repeatedly said he plans to leave the army. But in a country where politics have been dominated by military leaders for nearly half of its 60-year history, critics doubt he will shed his uniform.
With the nuclear-armed nation's political future increasingly tense, the White House has also acknowledged the turmoil there. U.S. Deputy Secretary of State John D. Negroponte is due in Pakistan this week to urge Musharraf to end the emergency and hold free elections. Negroponte also has warned Congress against cutting aid to an "indispensable" ally.
Until now, the Bush administration has been reluctant to publicly criticize Musharraf, and some Pakistanis say they are growing increasingly angry with the U.S. government.
"Does George Bush see that now even sports heroes, leaders of mega-parties and humble servants of the republic are behind bars?" said Hussain, who served as ambassador to the United States from 1991 to 1993 and is a high-ranking member of Bhutto's party. She spoke from her mobile phone, which she was allowed to keep in jail. "It's a dangerous situation, and Musharraf is a dangerous and desperate man."
Hussain said authorities told her she was being arrested for "disturbing the peace."
"Musharraf is creating terrorists and converting Pakistan into a rogue state, and we are regular Pakistani folk who just want peace," she said. "It's horrifying as a citizen of Pakistan and a citizen of the world."
Asked about the arrest of the former ambassador, White House spokesman Gordon Johndroe said, "The president would like to see everyone detained during this period released, and for the state of emergency to be lifted."
Thousands of lawyers, leaders of civil society groups and opposition party workers have been jailed since the imposition of emergency rule almost two weeks ago. Musharraf has said they are a threat to the country's security. In declaring emergency rule, he argued that he needed a free hand to battle militant groups in the country's northwest, where the Taliban and al-Qaeda have operations.
Critics say his actual targets have been civic activists, whom he sees as a threat to his power.
"At a time where Musharraf should be more conciliatory, he is actually digging in harder," a Western diplomat said on condition of anonymity.
Pakistan's latest prominent political prisoner is Khan, who had been evading arrest since police arrived at his Lahore home in the middle of the night at the start of emergency rule. In an interview last week, he said he had escaped by jumping over two walls in his garden while officers were seeking a warrant.
On Wednesday, he wasn't as lucky. He emerged from hiding to attend a protest he had organized at Punjab University in Lahore. On the leafy campus, he was greeted by hundreds of students, who chanted "Emergency must go!" and hoisted him into the air like a rock star, according to witnesses.
But other students, apparently embittered with Khan, pulled him down and held him for more than an hour, the witnesses said. Eventually he was handed over to police outside the campus gates and hustled into a white van.
"Today, I am ashamed to be a Pakistani. Nearly every leader of this country has been tossed in jail," said Hafeez Niazi, Khan's brother-in-law. Niazi said he had information suggesting that government supporters on the campus had paid students to help arrest Khan.
Niazi said Khan's supporters would protest his arrest "to tell the people that this can't be Pakistan."
Staff writer Robin Wright in Washington contributed to this report.