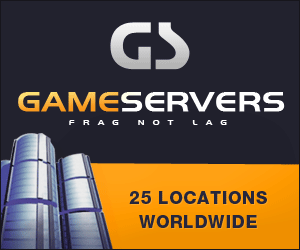 Los Angeles Times
March 18, 2009
Pg. 22
An appeals panel rules that a military judge rightly tossed out charges against Marine in Haditha deaths.

By Tony Perry
SAN DIEGO -- A military appeals court Tuesday upheld the dismissal of war crimes charges against Marine Lt. Col. Jeffrey Chessani, the highest-ranking Marine charged in the 2005 killing of 24 civilians in Haditha, Iraq.
The court agreed with a military judge at Camp Pendleton who ruled in June that there was the appearance of "unlawful command influence" in the matter because a Marine lawyer who investigated the case had sat in on meetings where it was discussed with the general who later decided to charge Chessani and seven other Marines.
The Marine Corps can appeal Tuesday's ruling to a higher military court or to the U.S. Supreme Court. A spokesman for the Marine Corps Forces Central Command said no decision had been made.
The Chessani ruling could lead to a similar dismissal of charges against Staff Sgt. Frank D. Wuterich, the squad leader on the day that Marines swept through houses looking for insurgents after a roadside bomb killed one Marine and injured two others. Wuterich's lawyer has a similar dismissal motion pending.
Chessani, a 22-year veteran of the Marine Corps, was the battalion commander. He was charged with not launching a war crimes investigation after learning that his troops had killed the 24 Iraqis, including three women and seven children. The military began an investigation only after a magazine account differed from the official version of events -- that the Iraqis were killed by a roadside bomb or crossfire between Marines and insurgents.
Of the eight Marines charged in the case, five have had the charges dismissed. One was found not guilty; only the cases of Chessani and Wuterich remain.
The U.S. Navy-Marine Corps Court of Criminal Appeals, sitting in Washington, ruled that although there was no evidence that Gen. James N. Mattis was influenced by the presence of Col. John Ewers, a lawyer, the judge was correct in dismissing the case to eradicate even the suggestion of undue influence.
The court said that "an objective disinterested observer, fully informed of all the facts and circumstances, would harbor significant doubt about the fairness of the proceeding."
Richard Thompson, president and chief counsel of the Michigan-based Thomas More Law Center, which has represented Chessani, hailed the decision.
Thompson said Chessani was "made a political scapegoat by the civilians in the Pentagon to appease the antiwar politicians and a liberal media."
Chessani was commander of the Camp Pendleton-based 3rd Battalion, 1st Marine Regiment. He was on his third combat tour in Iraq.