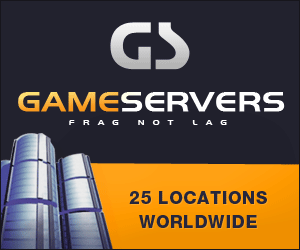 Seattle Post-Intelligencer
April 23, 2008 By Eric Rosenberg, P-I Washington Bureau
WASHINGTON -- A government watchdog group gave its wry "Porkers of the Month" award Tuesday to Reps. Norm Dicks, D-Wash., and Todd Tiahrt, R-Kan., for their support of The Boeing Co.'s efforts to build Air Force tanker planes.
The nonpartisan group, Citizens Against Government Waste, said Dicks and Tiahrt won the porkers moniker -- which refers to pork-barrel federal spending -- because they have threatened congressional action to cancel the Air Force tanker contract won by a Boeing rival, a team of Airbus-parent EADS and Northrop Grumman.
"These members of Congress and others promoting parochial interests are meddling with the defense procurement process to the detriment of taxpayers across the country," the group said in a statement.
The Air Force in February rejected Boeing's bid to build the new tankers and instead chose a team of European Aeronautic Defense and Space Co. and Los Angeles-based Northrop Grumman.
Dicks said last week that the House defense appropriations subcommittee -- of which he is the vice chairman -- will intervene to halt the Airbus tanker contract.
"We are going to try to eliminate the funding" for the tanker, Dicks said, and push to "start this thing over again."
Tiahrt, also a member of the House defense appropriations panel, said last week, "I don't think the current contract can go forward."
Dicks and Tiahrt represent states with Boeing manufacturing facilities.
The Citizens Against Government Waste said Dicks and Tiahrt were seeking to "de-fund what appears to be a competitively awarded contract, undermine the integrity of the procurement process, and abuse the appropriations process with a massive earmark because their favored company lost."
George Behan, a spokesman for Dicks, discounted the criticism, saying Dicks believes that the Air Force decision in favor of the Airbus tanker was "flawed."
Citing the Boeing tanker's smaller size relative to the winning tanker based on the Airbus A330, Behan asserted that the Boeing tanker bid should have won because it would be more cost-effective over the life of the tanker because, he said, it would produce "savings of $15 billion to $20 billion in fuel alone."
Tiahrt responded to the pork-barrel criticism by arguing that the award of the tanker was "part of an alarming trend" within the Department of Defense to award major contracts to foreign suppliers from allied countries.
"We have a responsibility to do this," Tiahrt said of trying to overturn the deal. "We have a responsibility to maintain a national industrial base."