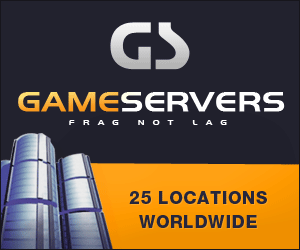 TAMPA, Fla. (AP) -Turns out the New Jersey Devils didn't need a stellar performance from Martin Brodeur to climb back into their first-round playoff series against the Tampa Bay Lightning.
Another big game by Zach Parise and Scott Gomez's overtime goal kept the Atlantic Division champions from falling to the brink of elimination in the best-of-seven Eastern Conference matchup Wednesday night.
Parise scored his fifth and sixth goals of the postseason. Gomez blocked a shot nearly 13 minutes into the extra period, then chased down the loose puck and skated in to blow the winner past goalie Johan Holmqvist for a 4-3 victory that evened the series at two games apiece.
Game 5 is Friday night at New Jersey.
"It's a big momentum shifter for us. You lose that, you're down 3-1. Now it's 2-2; it's a new ballgame," Brodeur said. "We've got home-ice advantage now, so we're definitely happy about the situation we're in."
Brodeur had 30 saves, but squandered a two-goal lead in the second period. He has given up 12 goals in four games after entering the postseason with a career 1.89 goals-against average in 153 playoff games.
Vincent Lecavalier, Martin St. Louis and Eric Perrin scored for the Lightning, who rallied from a 3-1 deficit. Holmqvist stopped 33 shots after making 64 saves in Tampa Bay victories in Games 2 and 3.
"We threw a lot of pucks at him, and it finally paid off," said New Jersey's Brian Gionta, who scored the Devils' first goal.
Brodeur's outstanding postseason history, and Holmqvist's NHL playoff inexperience, are the main reasons most people felt the Devils had a big advantage going into the series. But the three-time Stanley Cup champion hasn't delivered the kind of performance New Jersey is accustomed to getting this time of year.
The Devils turned the puck over in their defensive zone, setting up Perrin's goal that made it 1-1 with just under eight minutes remaining in the opening period. Parise countered with his first goal for a 2-1 New Jersey lead, and the Devils went up two goals when the 22-year-old scored again on a power play midway through the second.
It wasn't enough for Brodeur to finish the job, though.
Lecavalier and St. Louis scored within a five-minute span to make it 3-3 heading into the third period. Both teams had several opportunities to win it in regulation, however Brodeur and Holmqvist were able to weather the surges.
"Holmer gave us a chance," Lightning coach John Tortorella said. "I thought he was outstanding."
In overtime, Gomez got in front on Cory Sarich's shot from the point, gathered the puck and broke down the ice on a 2-on-1. He ended the game and evened the series with a perfectly placed wrist shot over Holmqvist's shoulder and into the far upper corner of the goal.
"That's playoff hockey. You've got to have luck. You've got to get a bounce go your way," Gomez said. "It just hit my foot in the right spot. If it goes by the boards, who knows what happens. We got lucky on it."
Brodeur, who has allowed three goals in each game, recovered from the shaky second period to stop 10 shots in the third period and five in overtime. "He shut the door when we needed him to," said Parise, who also had two goals in New Jersey's 5-3 victory in Game 1. "He played great. There's no one we'd rather have in net."