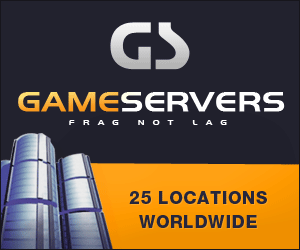 Washington Post
April 21, 2007
Pg. 4
By Michael A. Fletcher, Washington Post Staff Writer
EAST GRAND RAPIDS, Mich., April 20 -- President Bush on Friday offered a detailed defense of his strategy to increase the U.S. troop presence in Iraq, saying that despite headline-grabbing bombings and other acts of violence, the plan is starting to work.
"There are still horrific attacks in Iraq," Bush told an audience of more than 400 at an event sponsored by the World Affairs Council of Western Michigan. "But the direction of the fight is beginning to shift."
Using photographs and maps displayed on television monitors to buttress his argument, Bush said the violence is slowing in Baghdad, in its suburbs and in Anbar province, a Sunni stronghold.
The speech, followed by a 35-minute question-and-answer session with the audience, marked a subtle change in how Bush is making his case for his decision to intensify U.S. engagement in the increasingly unpopular war.
The president delved deeper into details of his Iraq strategy than he usually does in such appearances, using the monitors to illustrate troop movements and to show photographs conveying the horror of the violence in Iraq. He promised more detailed reports on Iraq during speeches in coming weeks.
"The nature of a strategy aimed at securing the population is that the most important gains are often the least dramatic," he said. "Day by day, block by block, Iraqi and American forces are making incremental gains in Baghdad."
The new specifics came as Bush remains locked in an impasse with Democrats in Congress over funding of the war.
Bush questioned the downbeat assessments of Iraq that are increasingly common in Washington. Senate Majority Leader Harry M. Reid (D-Nev.), for example, said flatly on Thursday that the war is lost.
Reid continued his critique of Bush's strategy with a speech on the Senate floor Friday. "The longer we continue down the president's path, the further we will be from responsibly ending this war," he said.
Bush did not single out Reid in his remarks, but he quoted an unnamed Middle East scholar who noted that the gloom in Washington surrounding the war effort is at odds with "the cautious sense of optimism in Baghdad."
While Bush expressed confidence that his plan is beginning to turn the tide in Iraq, he acknowledged that much of the progress he sees is overshadowed by the litany of violence that continues at a furious pace there. And as U.S. troops intensify their activity, he warned, he expects even more bloodshed.
"As our forces move deeper into the territory, the violence could increase even more," he said. "Yet, these operations are having an important impact on this young democracy."