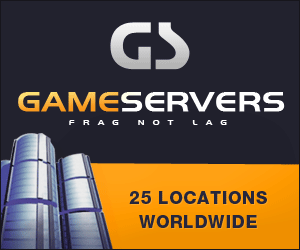 New York Times
May 3, 2007
By Carl Hulse
WASHINGTON, May 2 — Think of Senators Ben Nelson of Nebraska and Russell D. Feingold of Wisconsin as the yin and yang of Democratic views on what to do about the Iraq spending legislation now that President Bush's veto has been upheld.
Mr. Nelson, a centrist, grudgingly voted for the measure calling for a troop withdrawal to begin by Oct. 1 because he was confident the deadline would be stripped out the second time around.
Mr. Feingold, a liberal, grudgingly voted for the measure as a first step toward taking more substantial action, including ending most spending on the war by next spring.
Now Congressional Democrats must find a way to bridge the divergent views of those two lawmakers — and others of similar ideology in both the House and Senate — in their second try at writing legislation that is either acceptable to President Bush or could withstand his veto. In the end, it may not be possible, forcing Democratic leaders to make choices about who ultimately is in any coalition behind a new measure.
"That is always what you face," Mr. Nelson said Wednesday after a weekend trip to Iraq, where he was discouraged by conditions in Baghdad. "It is not that you don't care for people who are to the right or to the left, because I do. It is just maybe they can't be there."
To Mr. Feingold, giving too much ground to the administration would repeat the mistake Democrats made in lending support to the war in the first place. He said he would regard it as a retreat from progress made in assembling Congressional majorities urging an end to the war.
"There is virtually no one in our caucus who does not want to be associated with trying to get us out of this war," said Mr. Feingold, whose outspokenness made him a hero to the varied antiwar groups that were an integral element of Democratic success last November. "The only thing that is slowing some of them down is the fear that somehow they will be accused of doing something that will put the troops at risk. The desire for political comfort is still overwhelming the best judgment even of some Democrats."
As they try to fashion a compromise that can draw enough votes in Congress, the leadership also finds itself facing the intrusion of the next election season. Democratic senators pursuing the presidential nomination must walk the narrow line between satisfying liberals who will be active primary voters and not alienating centrists by taking steps that could be portrayed as threatening the safety of American troops.
Senator Barack Obama of Illinois, who found himself under fire when he previously suggested that Congress ought to remove any conditions from the financing bill after the veto, said he believed that Democrats needed to settle on legislation that would "constrain the president" but that at the same time "might be short of a timetable."
"I don't know whether there are sufficient options out there," Mr. Obama said in an interview on Wednesday. "I'm concerned about simply putting in advisory benchmarks that the president is free to ignore, without any consequences."
Other approaches are circulating in the Capitol, including setting benchmarks for Iraqi progress tied to potential penalties like a reduction in aid; trying again to restrict money for any troop increases, even splitting the Pentagon money and the withdrawal timeline into separate bills. The first post-veto round of negotiations is scheduled to begin Thursday in the Senate, with the Republican and Democratic leaders set to gather with Joshua B. Bolten, the White House chief of staff, acting at the president's direction.
"The bill that we sent him was a bill that was representative of the wishes of the American people, and we're going to keep that in mind as we go through these negotiations," said Senator Harry Reid of Nevada, the majority leader. "It's not going to be easy, but it's important."
Senator Charles E. Schumer of New York, the No. 3 Democrat, said he believed that Democrats had shown the ability to hold together on Iraq in recent weeks despite significant differences on how aggressively to challenge the president.
"I think that is not as much the problem as how to do something that has some integrity and yet the president still signs," said Mr. Schumer, who said Democrats would not fall into the trap of being blamed for cutting off money for the armed forces.
As the Iraq legislation has ebbed and flowed in Congress, both Mr. Feingold and Mr. Nelson have supported bills they were not fully satisfied with to allow Democrats to prevail.
Mr. Nelson, like his colleague Mark Pryor of Arkansas, was uneasy about any withdrawal timeline. And the fact that the White House sees him as crucial to the debate was reflected in how quickly the administration reached out to him on Wednesday to try to arrange a meeting.
But Mr. Nelson has also expressed intensifying misgivings about the war, and his trip to the region did not allay his concerns. He said the sounds of rockets whistling around the fortified Green Zone in Baghdad were audible reminders of the dangers to American troops who "are literally at the crossroads of the civil war in Iraq."
"There is still fighting in the streets of Baghdad," said Mr. Nelson, who said meetings with leaders of political factions indicated that any reconciliation remained far off. "Things have not changed to the good."
Mr. Feingold has cooperated with the leadership as well, joining with other strongly antiwar Democrats like Barbara Boxer of California and John Kerry of Massachusetts in supporting the first version of the war spending bill even though its call for a wide troop withdrawal by next spring was framed as a goal. At the same time, Mr. Reid joined Mr. Feingold in sponsoring and promising a vote on a separate bill that would cut off money for the war next year.
But in a stark illustration of the challenge facing the leadership, Mr. Feingold said he would not hesitate to break from others in the party if talks produced legislation that provided the money without binding language leading to an end to the war.
Jeff Zeleny contributed reporting.