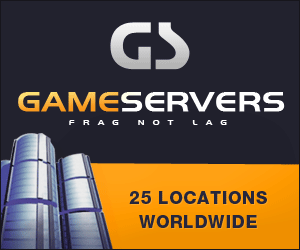 Washington Post
February 7, 2007
Pg. 11
Ex-Administrator Defends Outlays

By Rajiv Chandrasekaran, Washington Post Staff Writer
House Democrats criticized former Iraq occupation administrator L. Paul Bremer yesterday for disbursing nearly $9 billion in Iraqi oil revenue without instituting accounting systems to track more carefully how Iraqi officials were using that money.
In a five-hour hearing, Democratic members of the House Oversight and Government Reform Committee probed whether the money, which was provided to Iraqi government agencies to pay salaries and fund other operations in 2003 and 2004, was spent properly. The Democrats cited an audit conducted two years ago by the special inspector general for Iraq's reconstruction that found that Bremer's Coalition Provisional Authority (CPA) engaged in "less than adequate" managerial and financial control of the money.
The funds were provided to the Iraqis in cash, often in shrink-wrapped packages of $100 bills. The committee's chairman, Rep. Henry A. Waxman (D-Calif.), said the U.S. government flew nearly $12 billion in cash into Baghdad on military cargo planes from May 2003 to June 2004.
"Who in their right mind would send 363 tons of cash into a war zone? But that's exactly what our government did," Waxman said. Because of the way the CPA kept track of the payments, Waxman said, "we have no way of knowing whether the cash shipped into the Green Zone ended up in enemy hands."
Bremer responded that he was trying to make the best of a bad situation. Iraqi ministries, he said, lacked modern financial management systems, and the country's banks could not handle electronic fund transfers. Waiting to implement new accounting and banking practices, he insisted, would have resulted in lengthy delays in paying salaries and pensions.
"Delay would have been demoralizing and unfair to the citizens of Iraq," Bremer said. "Delay might well have exacerbated the nascent insurgency and thereby increased the danger to Americans on the ground."
The hearing did not dwell on some of the more controversial aspects of Bremer's time in Iraq, such as his decisions to disband Iraq's army and fire Baath Party members from government jobs. Instead, the disagreement between Democrats and Bremer came down to a rather obscure point: whether Bremer should have required Iraqi ministries to provide a more detailed accounting of the money the CPA gave them.
Democrats asserted that the CPA failed to follow its own basic accounting standards, which Bremer enacted in 2003. Bremer maintained that the authority "met our obligations." He said a team of specialists from the International Monetary Fund "found that the existing Iraqi systems were adequate and recommended we use them while beginning the longer-term process of modernizing them." Distributing cash in a war zone wasn't "a perfect solution," Bremer said. "But there are no perfect solutions in Iraq."
During the 15-month occupation, the United Nations allowed the U.S. government to sell Iraq's oil and keep the proceeds in a trust fund. The $8.8 billion in question was drawn from that fund.
Republicans noted that the inspector general, Stuart W. Bowen Jr., did not provide any evidence to suggest that the $8.8 billion was stolen or fraudulently appropriated. "Limited visibility over payments to Iraqi ministries by itself doesn't establish the [Democratic] majority's alleged $8 billion fraud," said Rep. Thomas M. Davis III (Va.).
Democrats fired back by implying that Bremer and his budget director, David Oliver, who also testified yesterday, adopted a blasé attitude toward the $8.8 billion because it was Iraqi money, not U.S. taxpayer money. Rep. Diane Watson (Calif.) played a tape of an interview Oliver gave to the BBC last year in which he said: "I can't tell you whether or not the money went to the right things or didn't -- nor do I actually think it's important."
She then read from a transcript of a speech Bremer gave at Clark University in Massachusetts in April 2005. "I suggest you not worry because the $9 billion is Iraqi money, not American money," Watson quoted Bremer as saying.
Bremer insisted that he "took seriously" the responsibility to spend Iraqi funds.
Only a few Democrats pressed Bremer on other issues.
Rep. John F. Tierney (Mass.) asked Bremer about reports that many CPA employees were selected on the basis of political loyalty and connections instead of experience with post-conflict reconstruction or expertise in the Middle East. Bremer said that most staff members were hired by the Pentagon and that he was not involved in personnel issues.
Rep. William Lacy Clay (Mo.) asked Bremer whether he regretted disbanding Iraq's army and also whether he would admit that "your de-Baathification program helped to set the stage for the takeover of Iraqi politics by Shiite politicians with close ties to Iran."
Bremer contended that if he had called members of the former Iraqi army into service, it would have angered Shiites and Kurds -- who collectively make up more than 75 percent of Iraq's population -- and it might have led the Kurds to secede from Iraq. He also defended the overall thrust of his "de-Baathification" decree, but he acknowledged it was a mistake to leave the implementation up to Iraqi politicians, who "broadened it."
"It was the right policy, but poorly implemented," Bremer said.
Bremer, who received the Medal of Freedom from President Bush for his service in Iraq, appeared before the committee voluntarily. Waxman had also requested the appearance of Timothy Carney, a retired ambassador who was recently tapped to serve as the reconstruction coordinator in Iraq, but Waxman said the State Department refused.
Waxman said State offered several reasons Carney would not be able to appear, the last of which was insurmountable: He left for Baghdad on Friday.