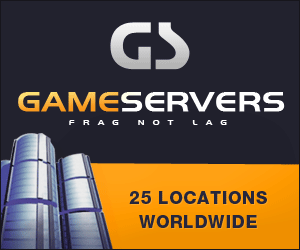 Los Angeles Times
April 17, 2007
Insurgents' attacks on nonmilitary targets are war crimes, U.S. human rights group charges.
By Shafiq Ahmad Saidi and Laura King, Special to The Times
KABUL, AFGHANISTAN — Insurgents in Afghanistan killed nearly 700 civilians last year, the largest annual number in more than five years of fighting since the toppling of the Taliban regime, New York-based Human Rights Watch said in a report issued Monday.
The group blamed NATO-led coalition forces for an additional 230 civilian deaths in 2006, though estimates by some Afghan officials and human rights groups put the number much higher.
Human Rights Watch said the attacks on civilians by Taliban militants and other insurgents should be considered war crimes because they "intentionally targeted civilian objects that served no military purpose, including schools, buses or bazaars."
Suicide bombings rise
Nearly 500 of the deaths at insurgents' hands came in suicide bombings, which are increasingly the Taliban weapon of choice in the face of North Atlantic Treaty Organization firepower. Suicide attacks last year more than quadrupled from the previous year.
In the latest such attack, a bomber blew himself up Monday outside a police post in the normally calm northern city of Kunduz, killing nine police officers and injuring nearly three dozen people. A day earlier, a similar attack in the eastern city of Khowst killed seven police officers and a civilian.
Human Rights Watch noted that even militants' strikes aimed at NATO and Afghan forces, such as those on Sunday and Monday, were also likely to hurt or kill civilians.
"Insurgent attacks are often so indiscriminate that Afghan civilians end up as the main victims," Joanne Mariner, the organization's terrorism and counterterrorism director, said in Kabul, the Afghan capital.
The report included graphic testimony from civilians injured in suicide bombings, with many expressing disbelief that they would be targeted by fellow Afghans. One was a 9-year-old girl in Kabul whose abdomen was ripped open in a March 2006 suicide bombing.
"I started saying the Kalimah [the Islamic declaration of faith] because I thought I was going to die," the child told researchers.
In Monday's bombing in Kunduz, the 35 injured included a number of civilians, Afghan officials said. Although the bomber targeted police officers doing morning exercises in front of their post, there were many passersby on their way to work and school.
It was one of the most serious attacks in the city, 150 miles north of Kabul, in five years of fighting, suggesting that insurgents are attempting to expand beyond the country's volatile south and east.
A Taliban claim of responsibility, issued by purported spokesman Qari Yousef Ahmadi, could not be independently verified.
A separate militant faction, Hezb-i-Islami, led by Gulbuddin Hekmatyar, has been more active in the country's north.
Most of the fighting between coalition forces and the Taliban is concentrated in southern province of Helmand, where coalition troops last month launched their largest offensive yet against the insurgents, dubbed Operation Achilles.
NATO's International Security Assistance Force announced Monday that it had recently eliminated several key extremist leaders in precision strikes in Helmand, but did not identify them.
Separately, U.S. military officials said coalition forces captured four militants in the eastern province of Paktika who ran a safe house for insurgents and seized a weapons cache in nearby Nangarhar province, consisting mainly of materials for building roadside bombs. Both provinces border Pakistan.
Along with suicide bombings, roadside explosives have been the insurgents' main means of attacking allied troops.
New U.S. envoy arrives
Also on Monday, the arriving American ambassador to Afghanistan, William B. Wood, formally presented his credentials to President Hamid Karzai, U.S. and Afghan officials said. He replaces the departing envoy, Ronald E. Neumann.
Wood was previously the U.S. ambassador to Colombia, where a top priority was a campaign against narcotics, as it will probably be in Afghanistan.
However, cracks have been emerging between Afghanistan and the Bush administration over drug eradication policies.
The Karzai government is worried that destroying fields of opium poppies without providing farmers with some other means of subsistence will turn villagers against the coalition. But the United States has pushed for eradication efforts to proceed.
Special correspondent Saidi reported from Kabul and Times staff writer King from Istanbul, Turkey.