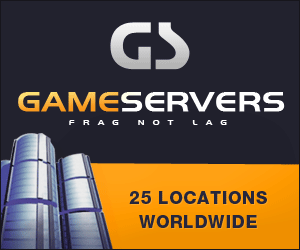 New York Daily News
March 23, 2009
Pg. 42
Mets star pays injured vet's way to WBC semifinal

By Christian Red, Daily News Sports Writer
LOS ANGELES — U.S. Army Sgt. Felix Perez maneuvered his wheelchair onto the pristine turf at Dodger Stadium, his mother Marta and stepfather Frank Torres following close behind.
It took about a minute before Perez — New Jersey-raised and a diehard Mets fan — was deluged by the first of numerous greetings from Team USA players.
"What's up, dude?" outfielder Adam Dunn asked as he shook Perez's right hand.
Then Perez's face lit up. David Wright made his way over, huddling close to Perez near the U.S. dugout. "Good to see you," said Wright. "Hopefully you'll be in the clubhouse afterward if we win."
Last week, Perez had what he thought was the experience of a lifetime when he attended the elimination game between the U.S. and Puerto Rico in Miami. After Wright smacked the game-winning hit that advanced Team USA to the semifinals and eliminated Puerto Rico, a security guard spotted Perez near the U.S. clubhouse and helped the Miami resident score a backstage pass to the celebration inside. Perez met all the players, including one of his Mets idols, Wright. Perez didn't think that dizzying moment could be matched until he got a call from a Team USA PR representative Friday. "You're going to L.A.," the representative told Perez.
"I can't afford that," said Perez. Perez was assured he didn't have to worry about plane fare, hotel costs or tickets to the World Baseball Classic semifinal last night between Japan and the U.S. Wright was picking up the tab.
"Awesome. An outstanding guy," Perez said of Wright. "To take the time to do this for me, I'm nobody. There are guys better than me with worse stories. It's outstanding."
Perez, who was injured in Iraq in July 2004, is reluctant to describe his injuries, other than to say it was an "accident." He was a member of the Army's storied 82nd Airborne Division. Now he is Team USA ambassador.
"Obviously, he's a tremendous person, first and foremost," said Wright, who started at third base last night. "We got a chance to meet him in Miami. It's an honor to wear this uniform, but once you've seen a couple guys who have been through that and how much this flag means to him, obviously that inspires us. We take it that much more seriously when we get a chance to speak to people like that.
"To put on this uniform — we each have our own individual thoughts of what this uniform means and what these three letters mean — but it's a whole different interpretation when you hear it from a guy like that."
Perez, 27, said he barely remembers the Mets' 1986 World Series title, but is definitely familiar with the more recent Flushing heartache, calling the 2007 September fade "a heart attack."
A U.S. WBC title would definitely remove the sting of his major league team's back-to-back collapses in '07 and last season.
"If they win the WBC, that'll top anything," said Perez. "Hopefully this experience will make all the major league players want to come and do this. Like I told guys before, this is for country."