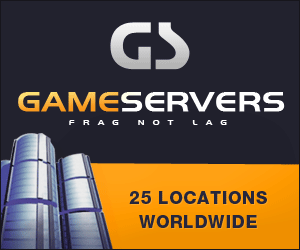 New York Times
November 20, 2006
Pg. 1
By Sabrina Tavernise
BAGHDAD, Nov. 19 — As Iraq sinks deeper into war, a new pattern of revenge has become the driver of violence in the capital.
In a cycle that has been tracked by the American military since May and June, after months of apparently random sectarian violence the pattern has become one of attack and counterattack, with Sunni militants staging what commanders call "spectacular" strikes and Shiite militias retaliating with abductions and murders of Sunnis.
Militias come to funerals and offer to carry out revenge attacks. Gunmen execute blindfolded people in full public view. Mortars are lobbed between Sunni and Shiite neighborhoods. Sometimes the killers seem to be seeking specific people who were involved in earlier attacks, but many victims lose their lives simply to even out the sectarian toll.
"The problem is that every time there's a sensational event, that starts the whole sectarian cycle again," said Maj. Gen. William B. Caldwell IV, the chief spokesman for the American command in Iraq. "If we could stop the cyclical nature of this in Baghdad, we could really change the dynamics here."
General Caldwell said that a recent and intensive series of American raids against Al Qaeda cells, as well as against Shiite militias that have struck back at Sunnis, had seriously damaged some of their networks. But American commanders have made similar claims on several occasions in the course of the war only to have the killing resume later at a higher level.
Scores of survivors and witnesses have noted the emerging cycle of revenge in interviews, describing highly personal attacks that involve a bullet in the head far more often than a bomb. In the past eight days, at least 715 Iraqis have been killed or have been found dead, according to The Associated Press. The death toll has reached 1,320 already this month, higher than the 1,216 who died in October, according to The A.P.'s count.
The sectarian violence that exploded after the bombing of a major Shiite shrine in Samarra in February has firmly locked into this new cycle of revenge, in which Sunnis and Shiites in many Baghdad neighborhoods are now openly at war.
Iraqis are hardening against one another as the deaths chip away at any remaining trust between the sects and radicalize even larger portions of their fringes. The killings are sometimes as brutal as they were under Saddam Hussein's rule: bodies are found with drill holes, acid burns and broken bones. The bodies are dumped in sewage areas and trash pits.
The hatred evident on both sides presents new challenges to the American military, which must face this increasingly complex Iraqi landscape in which larger numbers of people are involved in killing.
"We shouldn't talk in a false way, that we are all brothers," said Faaz, a young Shiite graduate student, who follows Abu Dera, a militant leader, and who, like most people here, would not give his full name. "We have to admit there is a wound. It is a vicious, destructive war."
New words for the culture of killing have popped up. Sakaka: death squad member. Tali: lamb, or a Sunni victim. Batta: car used by Shiite militias.
In Naariya, a neighborhood in southeastern Baghdad, the pattern began in a flash of gunfire on a sunny September morning, when eight friends were killed while putting up a poster of a Shiite cleric. In the following days, Sunni men in the area began to disappear. The bodies of at least 20 were found in Shiite areas, three of their families said in interviews.
Some of the men were taken in front of their families, forced into cars with guns pointed at their heads. Others simply disappeared. Families counted 20 to 40 dead, including, in one family, a grandfather, his son and his 14-year-old grandson. Americans tracking the Sunni deaths verified 17, according to residents they questioned.
An uneasy suspicion fell over the neighborhood. The police station, largely infiltrated by the Shiite militia called the Mahdi Army, did not even have a record of the disappearances. Muhammad Faisal, the brother of one of the slain Shiites, said he did not believe the reports of the Sunni deaths. The funerals for the eight Shiites drew large crowds. The Sunni ones did not.
"Where were their funerals?" he said, sitting in his tiny room in the neighborhood, holding his dead brother's 5-month-old baby. "We didn't see their numbers."
He was arrested by the Americans for questioning in connection with the killings and later released.
The kidnappings seemed calculated to wipe away any remaining trust. Sunnis started to leave the neighborhood — about 50 families, according to a rough count by Sunni residents and a police official. Some time later, the word spread through mosques that it was safe to return.
Hamid Salman al-Dulaimy, 65, was happy to go back after having to sleep on couches. But several hours after he reinstalled himself at home, gunmen arrived in four cars, pointed guns at the heads of two of his sons and asked for identification cards. They took Mr. Dulaimy and his brother. Their bodies were found in a Shiite area several days later.
"You said we could come back here," one of the sons, Zaid, recalled saying to the gunmen.
Zaid Dulaimy was taken several days after he was interviewed. He is still missing.
In some cases, the force behind the cycle of revenge has its roots in Iraq's tribes, the network of communities that form the fabric of society here. With the world around them turning increasingly chaotic and the government largely impotent, Iraqis are retreating to the safety of their tribes — and the militias to which their members belong.
"This fighting, killing Sunnis and Shias, this is deep in the history of these tribes," said Husham al-Madfai, an architect and history buff. "They call it revenge. This is in the history of the country, in the blood of the people."
The killing is an ugly thing, not something Iraqis speak about openly. But its traces are everywhere, even in public places. Arkan lives in Ur, a neighborhood in northeast Baghdad that borders the area where the Shiite militant Abu Dera lives. He has seen at least four killings of Sunnis, and one failed one, an Egyptian man who was left for dead.
In January, the authorities in Ur found 18 bodies; in June, 30; and in August, 90; according to the local police authorities.
The intensity of executions in Ur jumped several days after the shooting deaths of Shiite pilgrims in August. One man in the area where the Sunnis were killed, a construction materials market, said he saw 14 killings in the days that followed.
In Sugel Uleh, a market area in Sadr City where a Sunni bomb gouged out a large crater this summer, Shiite gunmen shot dead at least eight men in its center. The attacks were carried out during funerals for some of the Shiites killed in the bombing, a witness said.
It is a long way between the pain of loss and the cold steel of killing, but militias, which move freely through the country's lawlessness, shorten the path.
Two sedans of Mahdi militiamen arrived at a funeral this spring of a man who was killed along with five of his friends in a Sunni area, on their way back from a fish restaurant. According to an account by a relative, the militiamen called the mourning family out to the street and opened the sedans' trunks. People were inside, the relative said. The men offered to kill them. The family refused.
For those who do not agree to killings, militias offer other things. Arkan began receiving $50 a month from the Mahdi Army after his father, a truck driver, died from wounds suffered in a sectarian attack in September.
Arkan said his family advised him against trying to seek revenge; it is dangerous business and he is the only working member in the family. Still, he has known others who have.
"There are many people like this," he said. "They bring a normal Sunni and say, 'This is revenge for my brother.' Some say it's enough, killing two or three. Some continue."
An increasingly common tool for retaliatory attacks is the mortar. In the three days that followed the death sentence for Mr. Hussein, a source of bitterness for Sunni Arabs, 10 different strikes around the capital killed at least 15 Iraqis and wounded 87, including three Shiite boys who were watching a soccer game in Sadr City.
General Caldwell said the military's raids had reduced the mortar attacks and put pressure on the militias, because killings appear to be carried out more quickly now by the looks of the bodies.
Jamal, a nephew of the Shiite killed with his five friends, said Shiites, long oppressed under Mr. Hussein, had simply had enough. "You can't expect people with all this tragedy in all these years not to have any reaction."
When Jamal first saw his uncle's broken body stuffed in the trunk of a car, he was overcome by anger.
"The feeling of revenge overwhelmed me," he said, in a house in Sadr City. "I said to myself, 'I will kill all the Sunnis.' "
He said he did not resort to the killing of strangers, as some Iraqis have begun to do, but reached out for tribal and militia connections to track down the killers.
"On the surface, people say they trust," said a policeman in Naariya, who asked that his name not be used because he could be killed. "Inside, they don't trust each other at all."
A Shiite government employee said: "My family, they are not aggressive, but it's the feeling inside, the hatred. They believe Sunnis are doing all of this."
As the capital becomes more violent, many of those who refuse to give in to it leave. Hassan Jabr, a Shiite whose 12-year-old son was kidnapped and murdered this spring, moved to Jordan in the fall with his wife and one remaining son. He said he was forever changed when he saw his son's body in the morgue.