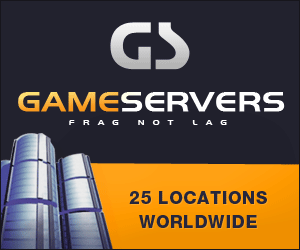 RONALD BLUM
Associated Press
NEW YORK -
On a day when dozens of players asked for big raises, Chicago Cubs pitcher Carlos Zambrano asked for the biggest.
Zambrano submitted a proposed salary of $15.5 million in arbitration on Tuesday, while batting champions Joe Mauer and Freddy Sanchez also sought huge hikes.
AL MVP Justin Morneau and Florida star Miguel Cabrera looked to cash in, too, as 56 players exchanged figures with their teams.
Zambrano went 16-7 for the Cubs last year and made $6.65 million. He was offered $11,025,000 by Chicago and is eligible for free agency after the season. Both his request and the club's offer were the highest numbers traded this year.
Cabrera, eligible for arbitration for the first time, asked for a raise from $472,000 to $7.4 million and was offered $6.7 million by the Marlins. The three-time All-Star hit .339 with 26 homers and 114 RBIs last year, his third straight season with more than 110 RBIs.
He is on track to get the largest one-year contract for a player eligible for arbitration for the first time, topping Alfonso Soriano's $5.4 million in 2004.
Mauer, who hit .347 to become the first catcher to win the AL batting title, requested a raise from $400,000 to $4.5 million, and the Minnesota Twins offered $3.3 million.
Morneau, who batted .321 with 34 homers and 130 RBIs, asked the Twins for a raise from $385,000 to $5 million. He was offered $4 million.
Sanchez hit .344 for Pittsburgh to win his first batting crown and asked the Pirates to increase his salary from $342,000 to $3.1 million. Pittsburgh offered him $2.15 million.
If players and teams don't settle, three-person arbitration panels will select their salaries next month. Management won four of six cases that went to hearings last year and leads players 269-200 since arbitration began in 1974.
Overall, players in arbitration averaged a 109 percent increase last year.
On the free-agent front, Sammy Sosa and the Texas Rangers were negotiating a minor league contract that would allow the former slugger to attempt his comeback in the town where he began his career.
Sosa, who hasn't played since the 2005 season, had a second workout for the Rangers on Monday, then dined with general manager Jon Daniels and other team officials. An agreement appears likely.
"We've had productive discussions," Sosa's agent, Adam Katz, said Tuesday.
Sosa hit .221 with 14 home runs and 45 RBIs in 102 games in 2005, his only season with the Baltimore Orioles. His major league debut came in 1989 for the Rangers, when he played in 25 games before being traded to the Chicago White Sox.
"This is about giving a guy a second chance," Daniels said.
The 38-year-old Sosa started training last month at home in the Dominican Republic in hopes of returning to the majors. He said then that he had received calls from teams interested in signing him.
Fifty players settled before the arbitration exchange, including 40 on Tuesday.
Among those reaching agreements were Los Angeles Angels closer Francisco Rodriguez ($7 million), Houston reliever Brad Lidge ($5.35 million), Detroit outfielder Craig Monroe ($4,775,000), Chicago White Sox third baseman Joe Crede ($4.94 million), Colorado outfielder Matt Holliday ($4.4 million), Philadelphia center fielder Aaron Rowand ($4.35 million), Texas outfielder Brad Wilkerson ($4.35 million), Colorado pitcher Rodrigo Lopez ($4,325,000), Cincinnati pitcher Kyle Lohse ($4.2 million) and Oakland outfielder Milton Bradley ($4 million).
Zambrano's $4,475,000 gap was the largest, followed by Arizona and left-hander Doug Davis at $2.25 million. The smallest difference was $90,000 between outfielder Alex Escobar ($590,000) and Washington ($500,000), a case that likely would cost more to take to a hearing than the difference between the sides.
Washington had a big difference with right-hander John Patterson, who was offered $850,000 and asked for more than twice as much at $1.85 million. Patterson was 1-2 with a 4.43 ERA in eight starts last year. He missed much of the season because of a strained right forearm.
The Phillies had a wide gap with All-Star second baseman Chase Utley, who asked for $6.25 million and was offered $4.5 million after he made $500,000 last year.
Cubs pitcher Mark Prior, limited to nine starts last season, was offered a cut from $3.65 million to $3.4 million and asked for $3,875,000. Pirates outfielder Jody Gerut, who missed most of the last two seasons with knee injuries, was offered a cut from $875,000 to $800,000 and asked for $925,000.
After the exchange, Kansas City and outfielder Emil Brown agreed to a $3.45 million, one-year contract.