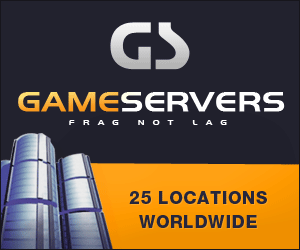 Chicago Sun-Times
May 17, 2007
Pg. 18
Grounded warship helps re-create a high-seas emergency during training

By Andrew Herrmann, The Chicago Sun-Times
It sounds scandalous: The U.S. Navy has paid about $50 million for a new destroyer that cannot float. What's more, the ship is locked in a building 50 miles north of Chicago and about 1,000 miles from the nearest ocean.
But Navy officials are expecting the USS Trayer to deliver big dividends in preparing the next generation of American sailors at its north suburban Great Lakes base.
Tapping some of the skills from the folks who develop theme parks and blockbuster movies, the Navy has completed its high-tech, land-locked ship as part of a new $82.5 million facility that serves as the last exam course for recruits.
As many as 45,000 young men and women annually will endure a 12-hour overnight "cruise" that features an attack scenario requiring them to put out fires, stop flooding in gushing munitions rooms and rescue injured sailors -- or at least save $10,000 dummies implanted with MP3 players that allow the "victims" of a missile strike to cry out for help.
Battle Stations 21 replaces a low-tech testing procedure that one drill instructor dismissed as "pea gravel and plywood.''
The Trayer "may not get them to hit the ground running [when assigned to their first ship] but it allows them to walk a lot faster,'' said Chief Tim McKinley, who was part of the team that helped in the five-year effort to conceive and build Battle Stations 21.
The final exam is a test of willpower -- to remain calm during stressful situations, to work as a team during mundane tasks such as moving supplies, and to stay awake during the 36-hour exercise, which begins after the recruits put in their regular full day of assignments and ends after they complete the next day's regular shift.
"Hey, keep your eyes open!'' Petty Officer James Shaw, one of the "facilitators," shouts at one of the sleepy recruits as the clock clicked past midnight early Wednesday.
The 350-member crew is in treacherous waters: About 2:30 a.m. the Trayer is fired upon. The lights dim and flicker, the floor shakes, and orders squawk out of an intercom as the suddenly wide-eyed recruits scramble to get into their battle uniforms, shove their hands into fire-resistant gloves and jam on helmets.
Some know what to do, others don't. One recruit frantically spins the incorrect valve to shut off a bursting pipe; another points a fire hose at the floor instead of the flames.
McKinley, whose own boot camp practical exam two decades ago consisted of 20 minutes of firefighting in a room, says Battle Stations is designed to give recruits confidence in their basic training and in themselves.
For recruit Kathleen Alicea, 18, from Puerto Rico, it worked. Pulling her fireproof hood from her sweaty face at 4 a.m., Alicea pronounced, "I'm ready for another 12 hours of this!''