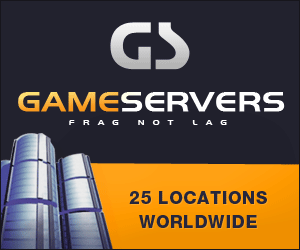 Bloomberg.com
September 26, 2008
By Tony Capaccio, Bloomberg News
The U.S. financial crisis may lead to lower defense budgets and more public demand for accountability over spending, Pentagon Comptroller Tina Jonas said.
"Any crisis of this nature is going to affect -- must affect -- other federal spending," Jonas, the Defense Department's top money official since July 2004, said today in an interview on her last day in office.
Congress is weighing a $700 billion rescue package to help the economy as lenders cope with a credit crunch triggered by declining home prices and bad loans. Any analysis that suggests defense budgets will escape impact is too sanguine, she said.
``The broader commitment to national security is there to keep our forces ready and capable, but I think it's yet to be seen what the potential impact is on future defense budgets,'' she said of the crisis. ``You cannot look at defense by itself. It is a subset of our macro financial picture.''
Jonas has focused on trying to make accounting more transparent at the Pentagon, which for years was unable to have its books successfully audited. Now about a third of its $3.4 trillion in assets and liabilities can pass a federally approved audit, a percentage that she said will reach two-thirds in 2009. Military spending under the Bush administration has increased almost 43 percent since 2000 when adjusted for inflation.
``The spotlight will be on how the government manages its money and that will include us'' in the military, she said.
Jonas said the Pentagon's books should live up to the standards of Sarbanes-Oxley, the 2002 law that tightened scrutiny of financial results after corporate accounting scandals. ``We should be accountable just like any other private organization,'' she said.
Making two-thirds of the Pentagon's books able to be audited by next year is ``substantial and serious progress,'' she said. ``The remaining third will come with the next administration.''
A clean audit for the Pentagon means ``we know where our money is and where it is going in way that is done on an accrual basis and not a cash basis,'' Jonas said. ``That means if I write a vendor a check, that transaction can be traced -- all the pieces needed to document the correctness of the transaction are validated according to generally accepted accounting standards.''
Jonas, 48, is a graduate of Arizona State University and Georgetown University. She was sworn in as comptroller in July 2004 after serving as the Federal Bureau of Investigation's chief financial officer and earlier as Pentagon deputy undersecretary for financial management. She also worked for four years at the Office of Management and Budget.
Jonas reports to work Sept. 29 as director of operations, planning and analysis for United Technologies Corp.'s Sikorsky Aircraft unit in Stratford, Connecticut, said company spokesman Paul Jackson.