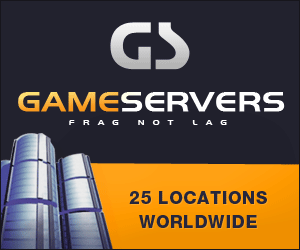 Los Angeles Times
May 11, 2007
Residents of Samarra complain that security strictures have denied them water, other necessities for days.

By Garrett Therolf, Times Staff Writer
BAGHDAD — U.S. and Iraqi troops have imposed a strict security crackdown in Samarra, a stronghold of the Sunni insurgency, prompting residents to complain that basic necessities such as drinking water have not reached the city for seven days.
The strictures follow recent incidents in which militants linked to the group Al Qaeda in Iraq flew black flags in the city's streets and a suicide car bomber rammed into police headquarters, killing 12 officers, including Chief Col. Jaleel Nahi Hassoun, and disabling Samarra's water system.
"Life in the city is unbearable," said Mustafa Abdul-Latee, a 38-year-old city worker and father of four.
"I get paid on a daily basis, so being unable to work is causing me a big problem…. I am forced to buy in debt from all the shops since I don't have money."
The governor of Salahuddin province, who has political authority over the city, said U.S. and Iraqi troops had reacted too strongly, imposing a vehicle ban against his will in the city of 200,000.
The measures have been taken "probably because they received intelligence information about terrorist threats," said Gov. Hamad Hmood.
But he objected to the road closures, saying that "the curfew and the indiscriminate detentions have only exacerbated the situation in the city."
In a statement, U.S. and Iraqi government forces said they had "enforced a 24-hour curfew in order to protect the city of Samarra from the cowardly attacks which are being perpetrated by terrorists."
"Only pedestrians will be allowed, there will not be any vehicular traffic in the city. This curfew is being enforced in order to prevent terrorists from traveling freely around the city."
Dr. Mustafa Abdul Kareem, head of the pediatrics ward at a Samarra hospital, said a lack of fuel for generators had led to equipment failures that resulted in the deaths of two newborns in an incubator. Two other children required transport to Tikrit or Kirkuk, but he said their ambulance was blocked by U.S. and Iraqi troops.
Ambulances have become favored vehicles of car bombers and insurgents. In February, a suicide bomber in a stolen ambulance killed 14 people in Ramadi.
In 2003, an ambulance packed with explosives blew up the International Committee of the Red Cross office in Baghdad, killing 12 people.
Since then, U.S. and Iraqi security forces frequently stop and search ambulances, even during emergencies.
Insurgents also have been known to use ambulances as cover for sneaking fighters and weapons through checkpoints.
The joint statement from U.S. and Iraqi forces said that "Health Ministry officials have ensured that the hospitals have been stocked with important medical materials."
Additionally, security forces brought in several large tankers of drinking water in an attempt to alleviate a shortage.
But it wasn't enough, residents said.
"Maybe the best thing to do there is to move and build a house near the river so you can drink water," joked Abdul-Kareem Al-Samaraie, a parliament member from Samarra. "These terrorist attacks are taking place often, and poor citizens pay the price."
Meanwhile, Vice President Dick Cheney spent the night 60 miles away with 12,000 U.S. troops stationed near Tikrit at Camp Speicher.
He vowed to "stay on the offensive" despite growing public opposition to the war in the United States and efforts by the Democratic majority in Congress to restrict spending.
It was the first time Cheney had spent the night in Iraq, and his whereabouts were closely guarded by the White House until Thursday's speech to the troops.
Cheney spoke to several thousand mostly Army forces in a huge tent that is scheduled to be used as a gymnasium. He was enthusiastically cheered when he stepped up on stage, but only politely applauded when he talked about deployment extensions.
He left later for a diplomatic mission to the United Arab Emirates after a 29-hour visit to Iraq.
Meanwhile, Prime Minister Nouri Maliki announced replacements for the six government ministers aligned with radical Shiite cleric Muqtada Sadr who quit the Cabinet in mid-April at Sadr's behest.
Violence continued unabated in Baghdad on Thursday, including a motorcycle suicide bombing that killed two civilians in the Zafarniya district.
During the day, the bodies of 20 men shot to death were found throughout the capital, apparently the victims of sectarian death squads.
On Iraqi television, a video posted by Al Qaeda-linked militants received frequent airplay.
It showed the execution of nine blindfolded men identified as members of the Iraqi police force. The Interior Ministry denied that any officers were missing.
Times staff writers Saif Hameed and Said Rifai and special correspondents in Samarra and Baghdad contributed to this report.