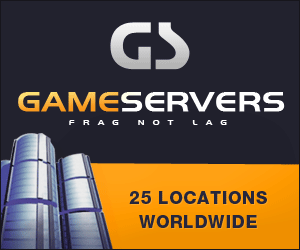 THE HAGUE, Dec 22 (AFP) - A Dutch court is set to rule Friday in the case of
a chemicals trader accused of aiding genocide by selling ingredients for
poison gas to the Iraqi regime of Saddam Hussein in the 1980s.
In the landmark ruling the Dutch judges will not only have to establish the
guilt or innocence of businessman Frans van Anraat, but also determine
whether the 1988 massacre of Iraqi Kurds in Halabja amounted to genocide.
The attack, which killed more than 5,000 people in a single day, also
features among the preliminary charges against Saddam, who is currently on
trial in Baghdad.
Van Anraat is the first person to stand trial on genocide charges for the
Halabja attack. He is also charged with war crimes for other Iraqi nerve gas
attacks on Kurdish villages in Iraq and in Iran. Prosecutors have asked for
a 15-year sentence.
"The mustard gas and nerve gas made with the help of Van Anraat created tens
of thousands of victims in Iraq and Iran," prosecutor Fred Teeven said in
his closing argument.
In the 1980s the Dutchman acted as a sort of middleman, buying chemicals on
the world market and selling them on to Iraq despite export bans then in
place.
The materials he supplied included thiodiglycol and phosphorus oxychloride,
both described as ingredients for mustard and nerve gases.
Van Anraat, 63, has admitted to selling the chemical components to Iraq, but
maintains that he was not aware of the use to which they were put.
However, the prosecution presented several witnesses and documents they said
showed Van Anraat knew from 1984 onwards that the chemicals could be used to
make poison gas. They also said the Dutchman was the sole supplier of
thiodiglycol to Iraq from 1985 to 1988.
Van Anraat, a portly man with a shock of grey hair, refused to answer most
of the judges' questions. He appeared seemingly unmoved as several victims
of poison gas attacks from Iran and Iraq testified about what happened to
them.
His illegal trade resulted in a first arrest in 1989 in Italy on a US
request as part of an investigation into his violating the export ban to
Iraq, but he subsequently managed to flee to Iraq.
There he lived for 14 years under a new name given to him by the Iraqi
regime, Faris Mansour Rasheed al Bazzaz, meaning "the courageous and
intelligent fabric salesman".
He remained in Iraq until US-led forces invaded the country in 2003, and
then returned to the Netherlands, Dutch officials said.
The businessman was finally arrested here in December 2004 on charges of
complicity in genocide and war crimes.
Fifteen victims of Iraqi poison gas attacked have joined the proceedings
against Van Anraat and have demanded damages for almost 700 euros (830
dollars) each, the maximum possible under the applicable law.
The defence has called for the case to be dismissed on the grounds that a
trial against the alleged principal perpetrators of the crimes, including
Saddam Hussein, is ongoing in Iraq.
Failing that, they have also argued that the prosecution did not present
sufficient evidence for a conviction.
Even though the Dutch court will issue the first legal ruling on whether
Halabja amounted to genocide, observers say it remains uncertain if this
might affect the Iraq tribunal trying Saddam and others.
"I do not think it will have a lot of effect abroad because it will mostly
reflect Dutch law," explained Heikelina Verrijn Stuart, a Dutch lawyer and
commentator who has followed the Van Anraat trial.
"The Iraq tribunal will have to take into account international law as
established by, for instance, UN ad hoc tribunals, but not necessarily Dutch
law."