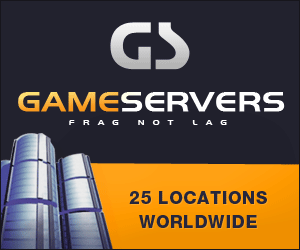 USA Today
April 18, 2007
Pg. 8
From wire reports
BAGHDAD — At least 85 people were killed or found dead across Iraq on Tuesday.
Police in Ramadi uncovered 17 decomposing corpses buried beneath two schoolyards in a district that until recently was under the control of al-Qaeda fighters.
The bodies were discovered in the Anbar provincial capital after students and teachers returned to the schools a week ago and noticed an increasingly putrid odor and stray dogs digging in the area, Police Maj. Laith al-Dulaimi said.
He said one body had not been recovered from a separate burial site behind one of the schools because authorities feared it was booby-trapped with a bomb.
Ramadi had been a stronghold of al-Qaeda fighters until U.S. forces and the Iraqi government successfully negotiated with tribal leaders. Thousands of young Sunni men joined the police force in Anbar province and took up the fight against the Islamic State of Iraq, the umbrella organization that includes al-Qaeda.
In Baghdad, 25 bodies, most showing signs of torture, were found dumped Tuesday. A total of 22 other bodies, some bound and bullet-riddled, were found in Fallujah, Mosul and other parts of Iraq.
Also Tuesday:
•The U.S. military announced the death of a Marine from a "non-hostile incident" while on combat patrol in western Anbar province. The incident occurred Monday and was under investigation.
•Gunmen killed a tribal leader and his son in a drive-by shooting in Mosul. Another drive-by in Mosul killed a police colonel and his two bodyguards. A sniper killed two police officers in Baqouba. Fourteen other people were killed in shootings and bombings in other parts of the country.
•Prime Minister Nouri al-Maliki said his government was talking with some Sunni insurgent groups, including members of Saddam Hussein's former regime, as he struggled to reconcile disaffected and violent bands of fighters.
•In Geneva, Jordan and Syria urged the international community to help them shoulder the burden of about 2 million Iraqi refugees who are straining their resources and economies.
Senior officials from the two states addressed a meeting convened by the United Nations to tackle the problem of nearly 4 million Iraqis driven by the conflict to seek refuge in or out of Iraq.
"We, in the Syrian Arab republic, are facing a huge mass of refugees … this lays great pressure on the economy and infrastructure of our country," Vice Foreign Minister Fayssal Mekdad said.
Syria hosts about 1.2 million Iraqis and needs $256 million to continue providing them with aid, health care and education over the next two years, Mekdad said in a speech. Mukhaimer Abu Jamous, secretary-general of Jordan's Interior Ministry, said 750,000 refugees cost his government $1 billion a year, stretching the country's resources.