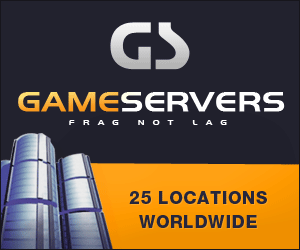 San Antonio Express-News
April 14, 2007
By Ron Wilson, Express-News
A 19-year-old wounded soldier with a traumatic head injury can't manage the mound of paperwork needed to get his veteran's housing benefits. Another is denied benefits that would allow him to adapt his car so he call still drive it despite his burns.
These are conditions Sen. John Cornyn, R-Texas, said he wants to change with his Veterans Housing Benefits Enhancement Act.
On Friday, Cornyn was at Brooke Army Medical Center to meet with families of wounded soldiers who inspired the bill he introduced this week.
The bill reflects the new kind of war America is fighting in Iraq, he said, and the new kinds of injuries it is causing.
In World War II, Cornyn said, 30 percent of all wounded soldiers died. In Iraq, it's fewer than 10 percent, but the wounded bring their injuries back home and need help, sometimes for the rest of their lives.
Christy Patton, wife of Army burn victim Everett Patton, said when her husband was injured a year ago, there was no provision under current law for severe burn victims that would allow her family to get the special items they needed, such as ultraviolet protective clothing, sun block and devices to adapt their vehicle so he could still drive it.
Rosalinda Babin is the mother of Cpl. Alan Babin, a medic with the 82nd Airborne Division who suffered an abdominal wound. Now he is confined to a wheelchair after suffering a stroke at Walter Reed Army Medical Center while recuperating.
Babin criticized the amount of paperwork she needed to go through for veteran's benefits to make her son's room accessible to him.
"It took me all day," she said, asking how a young soldier with a traumatic head injury could manage it at all.
Cornyn said his bill would insert language into existing law so that soldiers with traumatic injuries would get the same benefits as other disabled veterans.
The bill has bipartisan support, he said, and he feels it reflects the appreciation people feel for the job their troops have done.
On other issues, Cornyn, a member of the Senate's Armed Services Committee, said he was "shocked and embarrassed" by revelations of poor patient care at Walter Reed, adding that some functions of that facility are to be moved to BAMC and others to Bethesda National Naval Medical Center. .
Extending the tour of duty to 15 months for National Guard units called up to serve in Iraq is a military necessity, he said.
It does indicate, he added, that the number of standing troops in the Army and Marine Corps probably is too small to meet all the nation's military commitments.
He also criticized congressional Democrats for trying to include a troop withdrawal deadline in the emergency war funding bill, saying the Constitution describes a single commander-in-chief, the president, "not 535 armchair generals" in Congress.