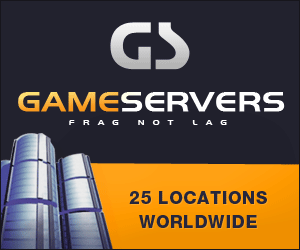 USA Today
May 21, 2007
Pg. 1
Insurgent Network Focus Of Raids In Iraq

By Jim Michaels, USA Today
The U.S. military has broken up a network of insurgents who were behind a string of deadly attacks on U.S. helicopters in Iraq this winter, the Army's top aviation officer in Iraq said.
Some insurgent teams were killed when U.S. helicopter pilots flew over ambush sites and fired on them.
"I don't think they anticipated our rapid and very capable response to them," Maj. Gen. James Simmons said in a telephone interview from Iraq.
Simmons didn't identify when the raids took place or the number of insurgents killed or captured, but he said it was fewer than 100.
The raids came as the United States has boosted the number of troops in Iraq. However, violence has not declined; April was one of the deadliest months for troops since the war began in 2003. In the first two months of this year, 162 American troops died. More than 230 have died in the 11 weeks since the beginning of March.
A surge in fatal attacks on U.S. helicopters this winter threatened to hamper flight operations and generated headlines for insurgent groups.
Enemy fighters shot down six military helicopters in January and February, killing 23 servicemembers. Heavy machine guns were used in four attacks and small arms in one assault. A missile was used to down one of the six helicopters. Two private contractor helicopters were also shot down during that time.
There haven't been any fatal helicopter attacks since February. Two servicemen were injured in an attack on a Kiowa helicopter May 8. A Black Hawk helicopter was forced down by heavy machine gun fire April 5. No one was injured, the Army said.
The raids on the insurgents, which gave allied forces more control in the skies over Iraq to aid the 3-month-old security effort, were an intelligence and military success, Simmons said. "It has helped us in our ability to conduct operations without significant interference from the enemy," he said.
U.S. forces have increased the use of helicopters in Iraq in order to reduce the number of ground convoys, which are vulnerable to roadside bombs.
"It offsets the threat of IEDs on the road networks," Simmons said, referring to improvised explosive devices.
Helicopters come under attack 90 to 100 times a month in Iraq, Simmons said. Most attacks are ineffective small-arms fire.
The winter attacks were different. A group of loosely connected cells employed heavy machine guns and used terrain to their advantage. They had studied the routes regularly used by U.S. helicopters. "The difference (in these attacks) is they were deliberate military operations conducted in an ambush style against our aircraft," Simmons said.
In March, the U.S. military limited the airspace where helicopters fly to counter the fatal attacks.
During the raids, U.S. forces combined air attacks with ground assaults that captured insurgents, Simmons said. Information gathered in those raids revealed anti-helicopter tactics used by insurgents. The military used that knowledge to launch counterambushes, using U.S. aircraft to target the teams.
U.S. pilots anticipated where insurgents would set up ambushes.
"The information that we have been able to exploit from those offensive operations has given us further insight as to how they fight," he said.