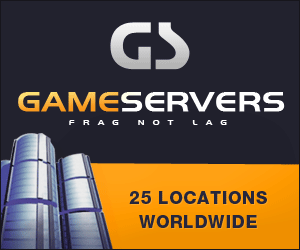 Pacific Stars and Stripes
June 29, 2008 By David Allen, Stars and Stripes
CAMP FOSTER, Okinawa — Marine Corps Commandant Gen. James Conway wrapped up a 10-day trip to the Far East with a three-day visit to his Marines and sailors on Okinawa.
While on Okinawa, he held a series of "town-hall meetings," thanking troops for what they do and listening to their cares and concerns.
As important as it was to meet with his officials in South Korea and to scope out possible sites on the islands of Tinian and Saipan as potential training venues for the expected move of 8,000 Marines from Okinawa to Guam by 2014, Conway said mingling with his Marines and sailors was, perhaps, the highlight of his trip.
At the end of a busy day Friday evening, he stopped to talk with Stars and Stripes.
Q: What message are you bringing to your Marines and sailors in Japan?
A: First of all, it's a message of thanks just in terms of what these great young Marines and all Marines and all sorts in between are doing out here in defense of the country and representing our nation's interests and frankly being able to execute a war plan, conducting a theater engagement that the combatant commander wants to do, and just being ambassadors in uniform.
Q: What's been your reaction to the troops here on the island?
A: I've been really pleased. They had some very good questions that indicate to me that they're staying abreast of current events, that they've read into some of the situations that they might face in the region. The sergeant major and I have conducted eight or nine town halls now, and we are routinely impressed with the quality of the questions.
Q: There's been some confusion concerning exactly how many Marines now stationed in Okinawa will be transferred to Guam and how many will move to Hawaii. What are the current plans? Is the realignment of Marines in the Pacific on track?
A: We have a basic plan. And at this point we are planning for, we are negotiating against and we are doing an environmental study associated with the basic plan. So, if there are changes to be made to the plan either on the part of the Japanese government or the part of the U.S. government, I think those will be negotiated by the people that have been pretty much involved with the thing from the outset. It's premature to talk about any adjustments to the plan. To this point, the original plan is still in effect.
Q: So, will any Marines be moving to Hawaii?
A: At this point the answer is no, because at this point no adjustment to the plan has been approved.
Q: A lot was said several months ago about the Marines being better trained and suited for Afghanistan rather than Iraq duty. Are there any plans — or would you like to see plans — to shift the focus of the Corps to Afghanistan?
A: Right now we've got about 26,000 Marines that are in Iraq. We've had a pretty tough last 24 hours. We lost a battalion commander, a captain and a corporal and a couple of other Marines. But that really represents the exception of what we're seeing these days.
The province has really settled out significantly since the Sunni tribes have come to our side and helped us against the al-Qaida. So attacks are way down, and we're very much into building the Iraq security forces and helping them with the political situation as much as we can. (And we're) certainly helping out with the economic situation by trying to bring business into the province. We're doing those things because it's the mission at hand. But those types of things are not traditionally what a Marine expeditionary force should be expected to do.
So, I've made the point to the secretary a couple of times that if there is a buildup of U.S. forces in Afghanistan that Marines might be better disposed to do some of that type thing because it is more of an expeditionary environment, there's still pretty much of a fight there. Our Marine air and ground teams have been there and proven their worth and can perhaps do so again. We made the point that as we start to draw down in Iraq, when that first regiment comes out, we'll be forced with the decision — do we bring it home or do we put it in Afghanistan? And I believe that Marines need to march to the sound of the guns, and if there's a fight still going on, the Marines need to be there.
Q: What are the main quality of life issues in the Corps, and what are you doing about them?
A: We've put ourselves in extremes in regard to the quality of our enlisted quarters. For probably the better part of a couple of decades now we have prioritized operational concerns and procurement concerns against the quality of life in the barracks in particular, and we find ourselves in a situation where we must have sufficient military construction funds to do justice for our young Marines in providing them with new quarters.
We do have to bring our family programs onto a wartime footing. We were not giving enough money or providing enough assistance to our battalions and squadrons that were deploying because in the process we were relying on a tried and true system of volunteers. Well, over a six- or seven-year period of deployments the volunteers got tired, understandably. And so we have had to move from that to where we now have pay for professional family readiness officers.
Q: Marine recruiting is leading all other services in meeting its numbers. To what do you attribute that?
A: I can't say for sure that we're leading the other services, but we're very happy. … We had started out with a plan that would bring aboard about 5,000 additional Marines each year for a period of about five years. We felt that would give us roughly our 27,000 Marine increase that's been authorized by the president and the Congress. We were concerned about being able to maintain the quality (of the recruits), but our recruiters have just done marvelous work. They brought us not [5,000] but 7,000 Marines that first year at 96.2 percent high school graduates, well above the DOD standard of 90 percent. The Marine Corps standard is 95 percent. And this year it looks like it will be closer to 9,000 Marines with the same quality standards in place. We're so satisfied, in fact, that we have told the secretary that we will be able to close out that growth of 27,000 over a three-year period.
Q: What new warfighting technology for the Corps is on your wish list?
A: What I wish for first and most often is a helmet that would stop 762 ammunition. Every time I talk to people who make tanks or planes or trucks I say, "Can you build me a helmet that can stop a 762?"